Let's talk about mental health as much as we talk about football
Imagine if we talked about mental health as much as we talk about football. It's our national game – passionately followed and wholeheartedly loved by millions in the UK and billions around the world. Many of us won't go a day without talking about it.
That's why Heads Together partnered with The FA to start Heads Up, a campaign that used football to normalise the conversation around mental health. Through Heads Up, we worked on a season long campaign, building up to The Heads Up FA Cup Final, to help people feel as comfortable talking about mental health as they are talking football.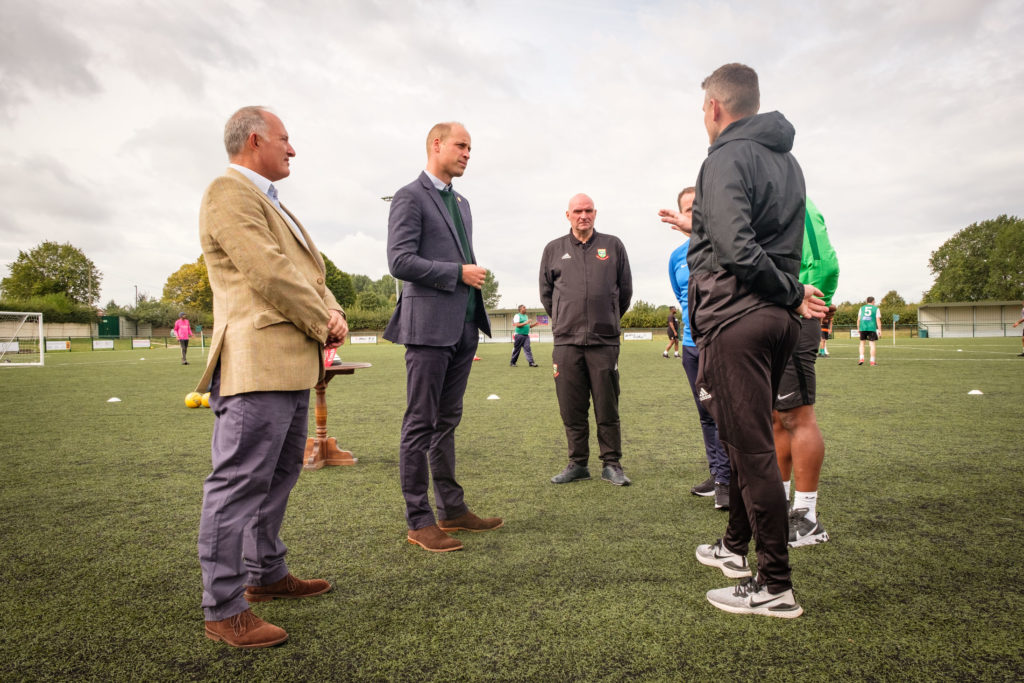 A Season-Long Campaign
Launched in May 2019, Heads Up was a campaign run in partnership between The FA and The Royal Foundation's Heads Up campaign, designed to harness the influence and popularity of football to kick off a conversation about mental health among supporters, players, friends and families.
Through a season unlike any other, the campaign helped show the nation that we all have mental health and it is just as important as physical health.
Heads Up worked closely with its charity partners – Mind, CALM, Sporting Chance and Heads Together – to signpost fans to tips and resources around mental health and wellbeing. As The FA's nominated charity, the organisation worked closely with Heads Up charity partners to raise vital funds for mental health initiatives and support.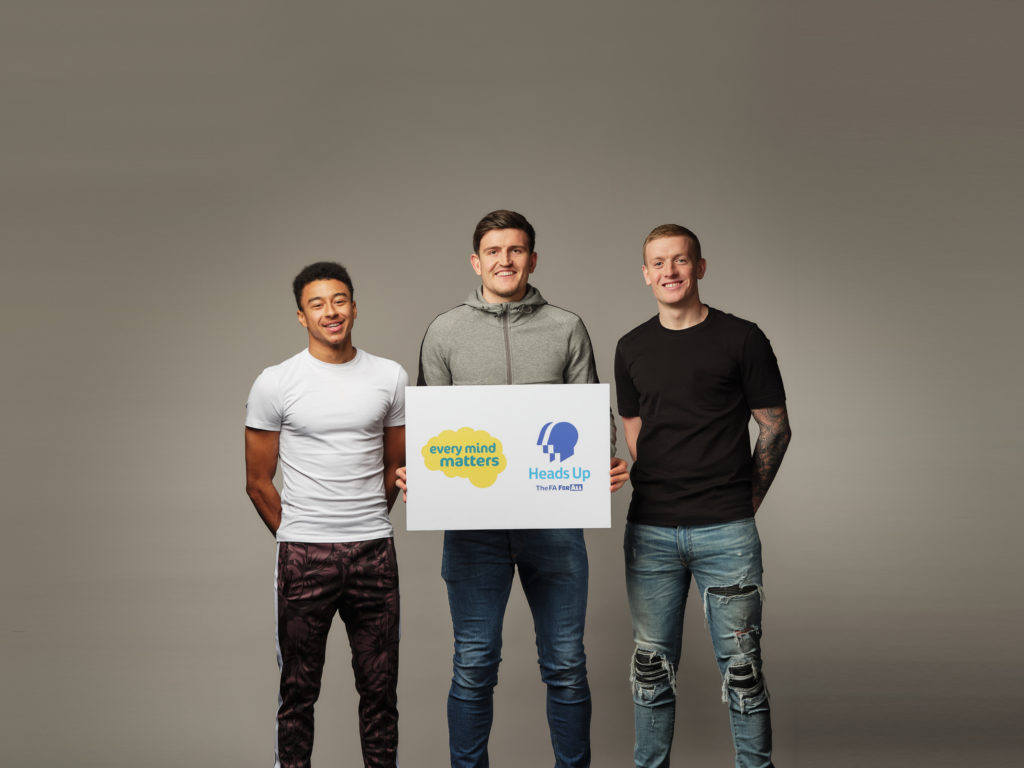 Take a Minute
We all have mental health – just as we all have physical health, we all have ups and downs which will affect it. It's time we start taking our mental fitness as seriously as we do our physical fitness – and there are always steps we can take to stay on top of our mental wellbeing.
That's why Heads Up partnered with Every Mind Matters in January 2020 to delay all matches in the Emirates FA Cup Third Round by 60 seconds, encouraging fans to 'Take a Minute' to start looking after their own mental health.
The collaboration saw 87,417 people get their own personalised 'Mind Plan' from Every Mind Matters over the Third Round Weekend – more people than attended last season's sold out Emirates FA Cup Final. Each of these fans is now better equipped to look after their mental health.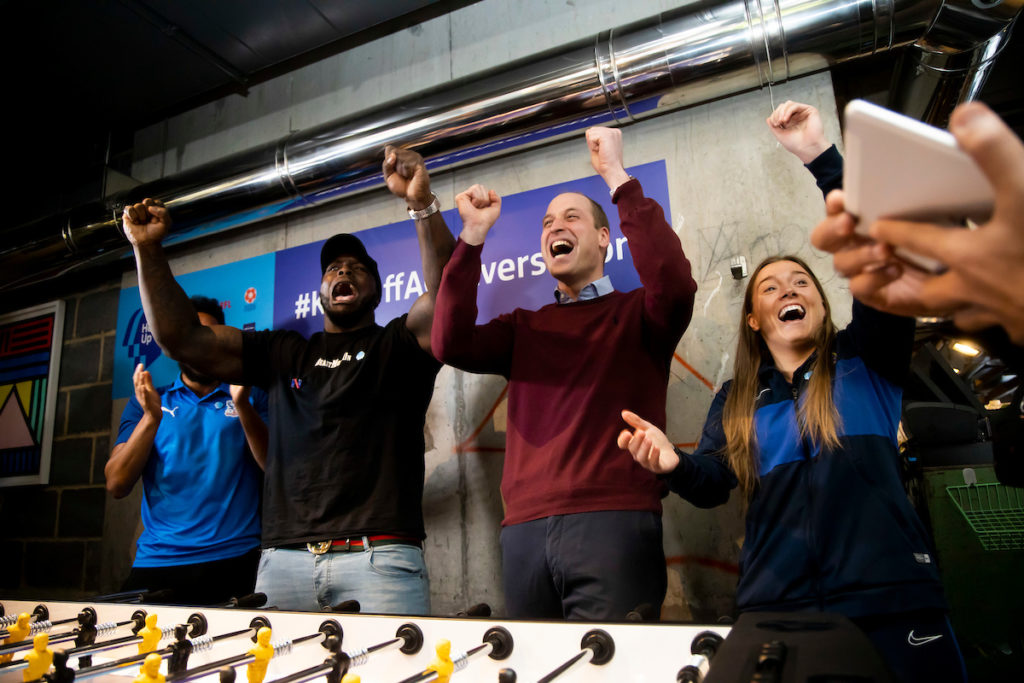 The Heads Up Weekends
Across two weekends in February 2020, every football team from across the Premier League, English Football League, The National League, The Barclays Women's Super League, The FA Women's Championship and The FA Women's National League dedicated their matches to Heads Up, highlighting the power of conversation in looking after your mental health.
The weekends saw the football family come together to kick off the biggest ever conversation around mental health through football, highlighting the power of talking as a way to support one another and normalising what can often be thought of as a difficult subject.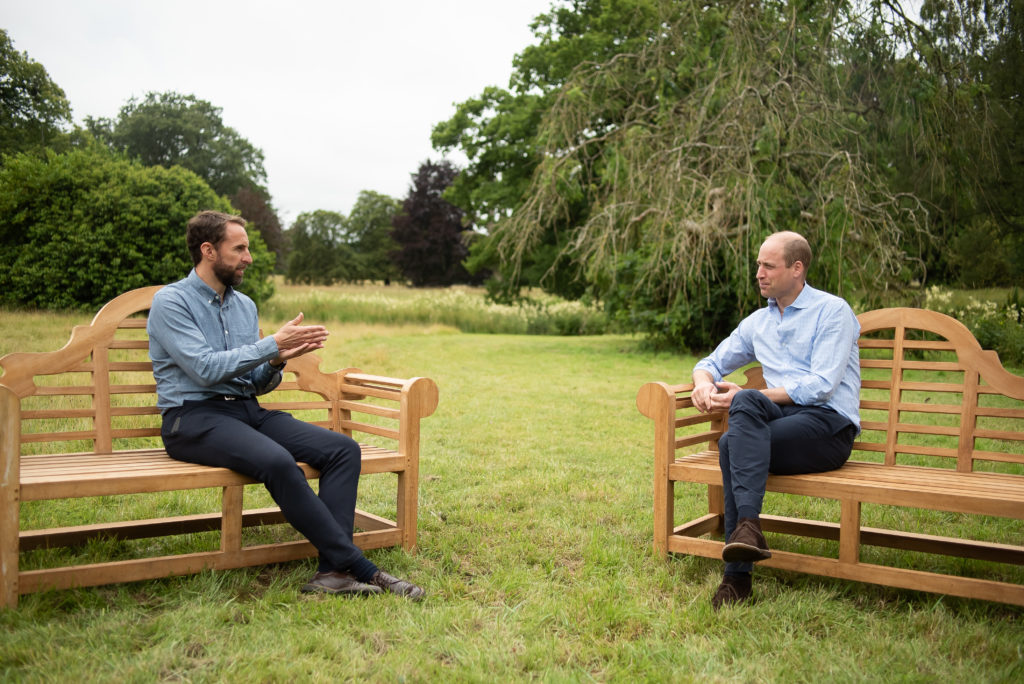 Showing the Sound of Support
As part of the Heads Up campaign, we produced six films in our #SoundOfSupport series, pairing some of the biggest names in the football world and beyond to have candid conversations about their mental health and the importance of supporting each other. Through these honest conversations, the series helped football fans, and men in particular, feel more comfortable and confident in reaching out for support if they need it, and in showing support for their mates.
The Duke of Cambridge and England manager Gareth Southgate discussed how Gareth dealt with career setbacks and the impact that they had on his mental health. They reflected on the effects of the pandemic on the nation's mental wellbeing, and the role football can play in encouraging more people to seek support.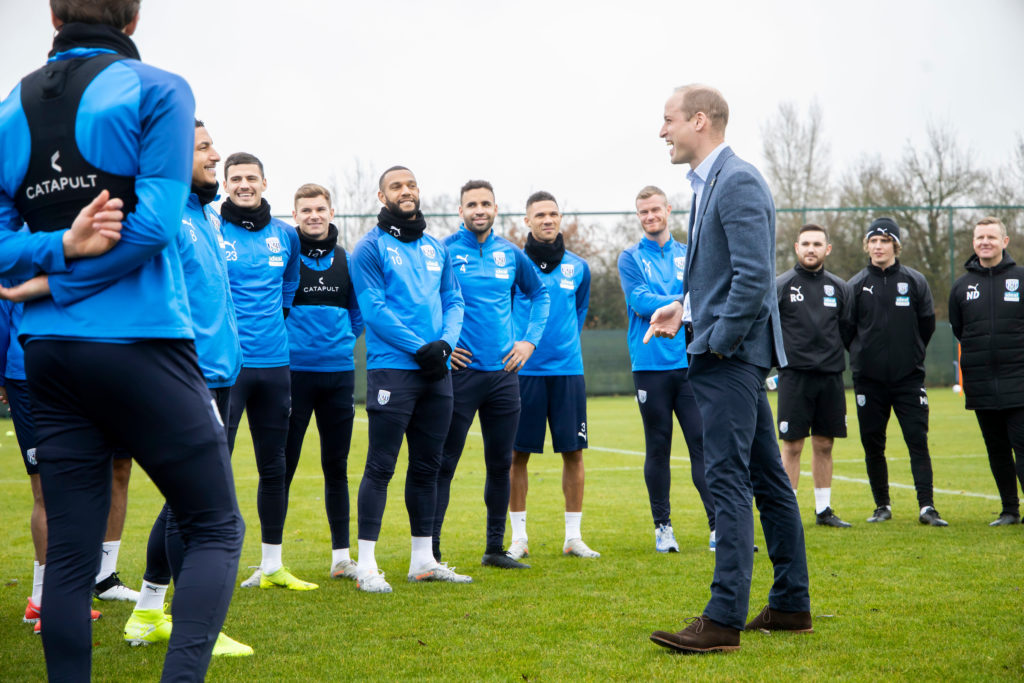 Mentally Healthy Football
As a legacy of the Heads Up campaign, the football family came together to sign the 'Mentally Healthy Football' declaration, committing to building a mentally healthy culture at all levels of the game, now and for future generations.
Signatories representing clubs, leagues, and organisations across the whole of the UK football family have signed the Mentally Healthy Football declaration which sees football recognising that mental health is just as important as physical health. Football is a team game, and for the first time there is a collective 'game plan' to ensure the mental health of players, staff, managers, coaches, and officials is prioritised across the sport.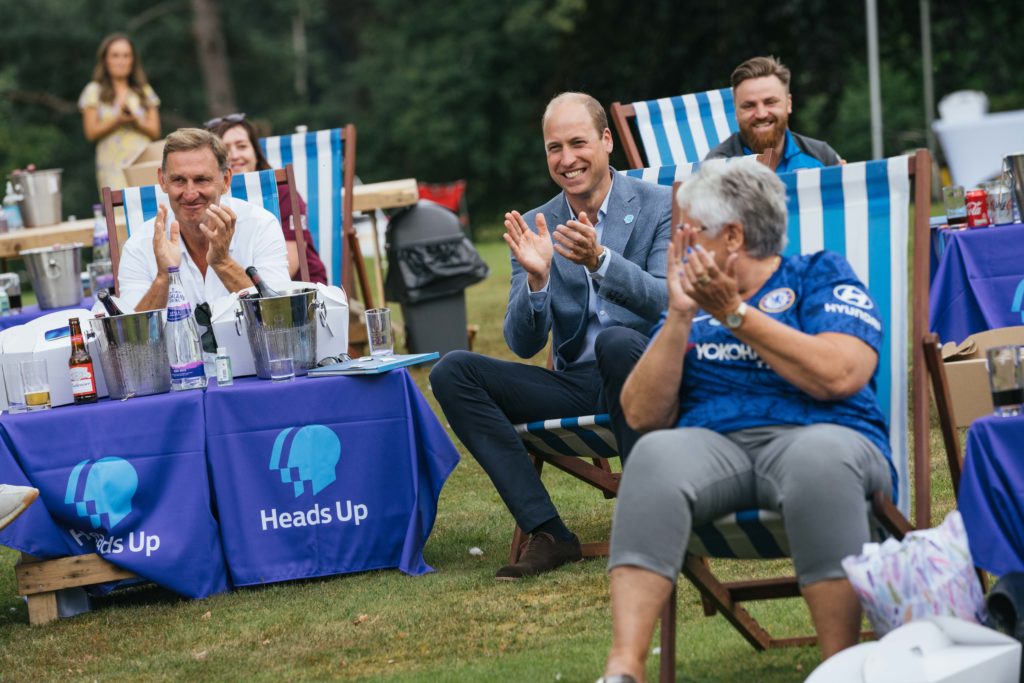 The Heads Up FA Cup Final
The season-long Heads Up campaign culminated at the Heads Up FA Cup Final – marking an historic moment in football, as for the first time ever, the world's oldest domestic cup competition – the FA Cup – dedicated its final to changing the conversation on health.
The circumstances surrounding this poignant fixture are unprecedented – this was the first FA Cup Final to be held behind-closed-doors – and so, in recognition of the stadium being silent, and fans supporting from home, the theme of the game was the #SoundOfSupport.
Wembley Stadium was silent, but the conversation around mental health was louder than ever. Fans were urged to show the 'sound of support' – and to make sure it was heard by those who need it.