Mental Health Innovations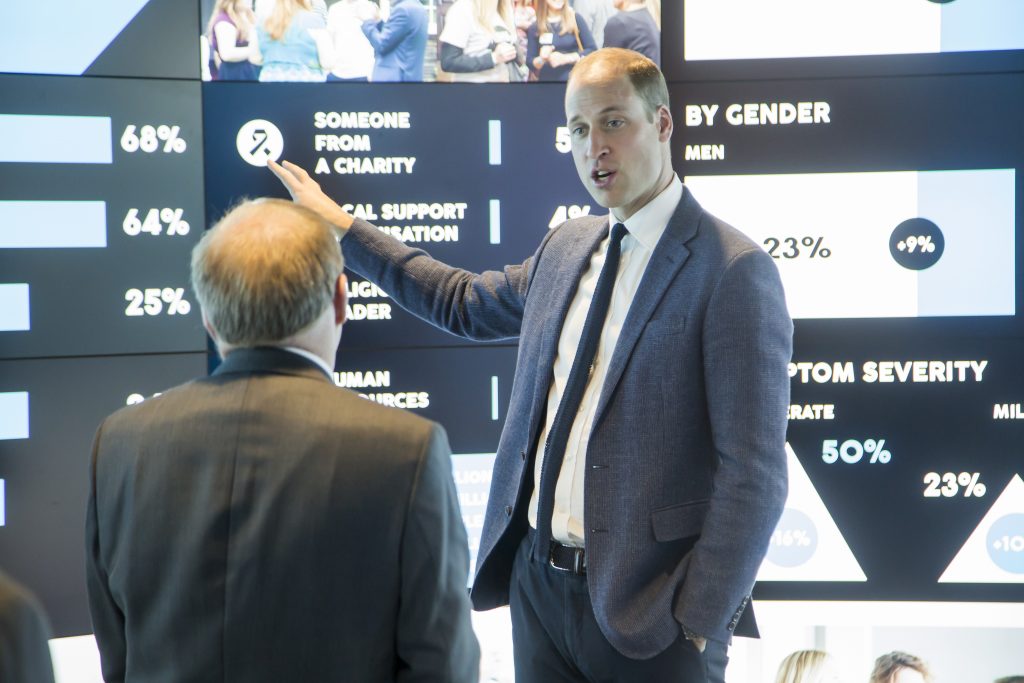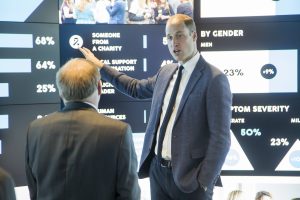 A new approach to mental health
On World Mental Health Day in 2017, The Royal Foundation announced it had granted £2 million to establish Mental Health Innovations – a mental health charity, developing new ways to help people talk about mental health using digital innovation, data-driven analysis and the experience of mental health experts.
People need help building the confidence to talk about how they're feeling, and digital innovation is required to help these conversations happen – wherever that person is, and whenever they need it.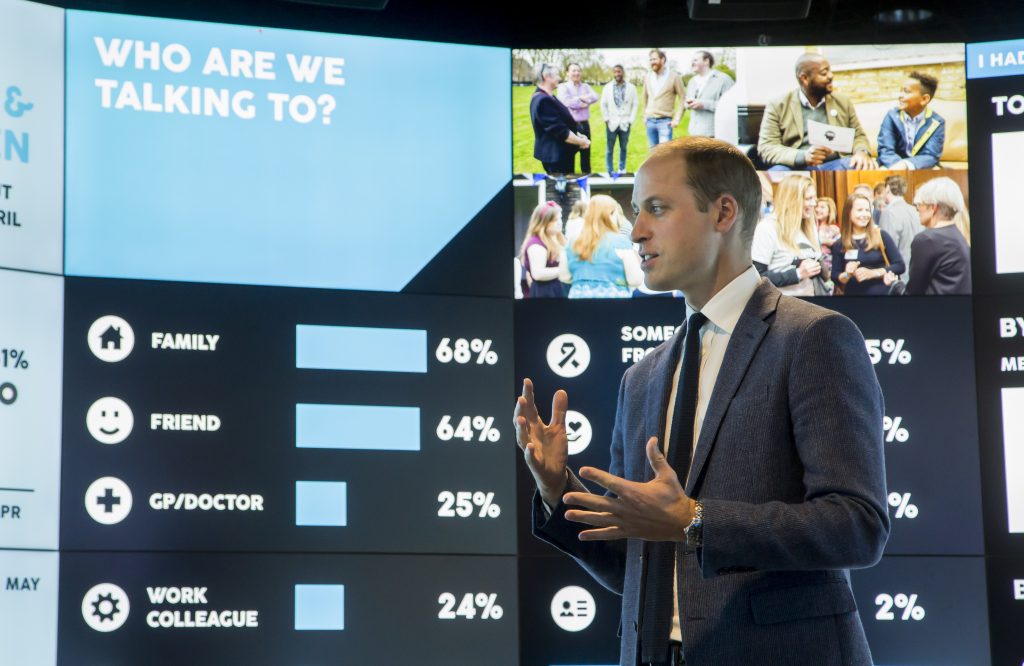 Support to those in need
The tides are turning and people are starting to feel more comfortable talking about their mental health, but better tools are needed to help people start a conversation wherever they are, and whenever they need to talk.
The Royal Foundation is investing in the next generation of digital technology to improve mental health.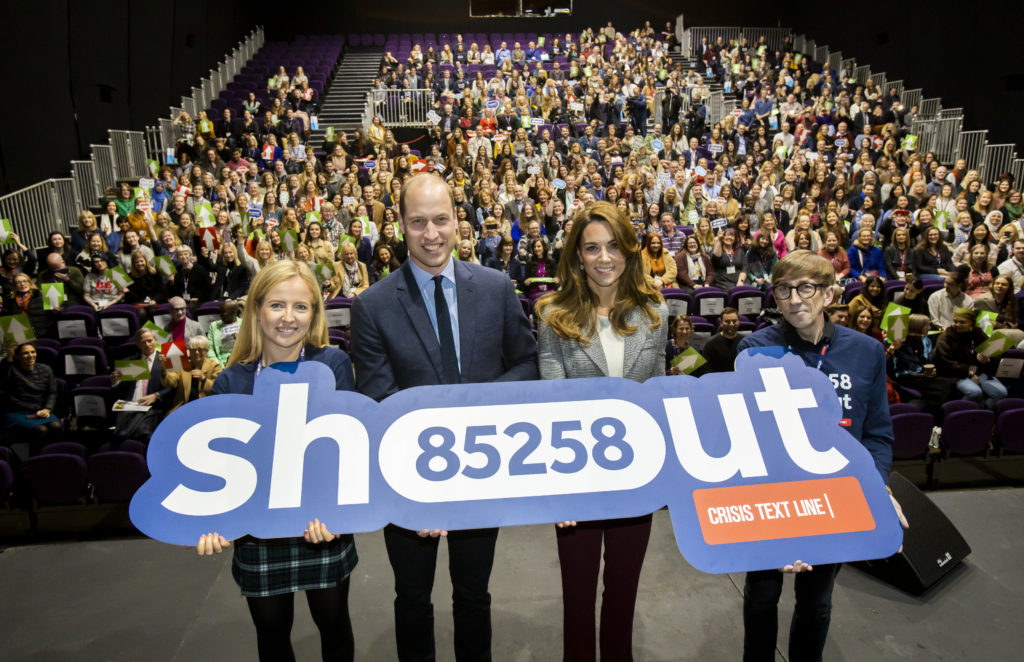 Shout Crisis Text Line
In 2019, after a year long pilot phase, Mental Health Innovations launched its first digital programme with the introduction of Shout – a free, 24/7 text messaging service, available for times when people feel they need immediate support.
Shout is available to anyone in a crisis – anytime and anywhere. It's a place to go if you are struggling to cope and you need immediate help.
By texting 'SHOUT' to '85258' a Texter will be put in touch with a trained Crisis Volunteer, who will chat to them using trained techniques via text. The service is designed to help individuals to think more clearly and to take their next steps to feeling better.
"As texting is private and silent, it opens up a whole new way to find help. I am incredibly excited to be launching this service, knowing it has the potential to reach thousands of vulnerable people every day."
The Duke of Cambridge