Bringing people together through food
This programme is led by The Duchess of Sussex, and was launched when HRH was a patron of The Royal Foundation. The programmes started when they were patrons of The Royal Foundation. More details on their charitable activities will be coming in the future.
In the aftermath of the Grenfell Tower fire, a group of local women gathered together to cook fresh food for their families and neighbours. Over the chatter and aromas of the kitchen, they found that cooking and eating together can create connections, restore hope and normality, and provide a sense of home. In her first programme with The Royal Foundation following her wedding to Prince Harry, The Duchess of Sussex worked closely with the women she'd met at the Hubb Community Kitchen. As she established her new home in London, Her Royal Highness saw the power and vibrancy of this community, and together they created the cookbook to raise money for the kitchen and for the community that uses it.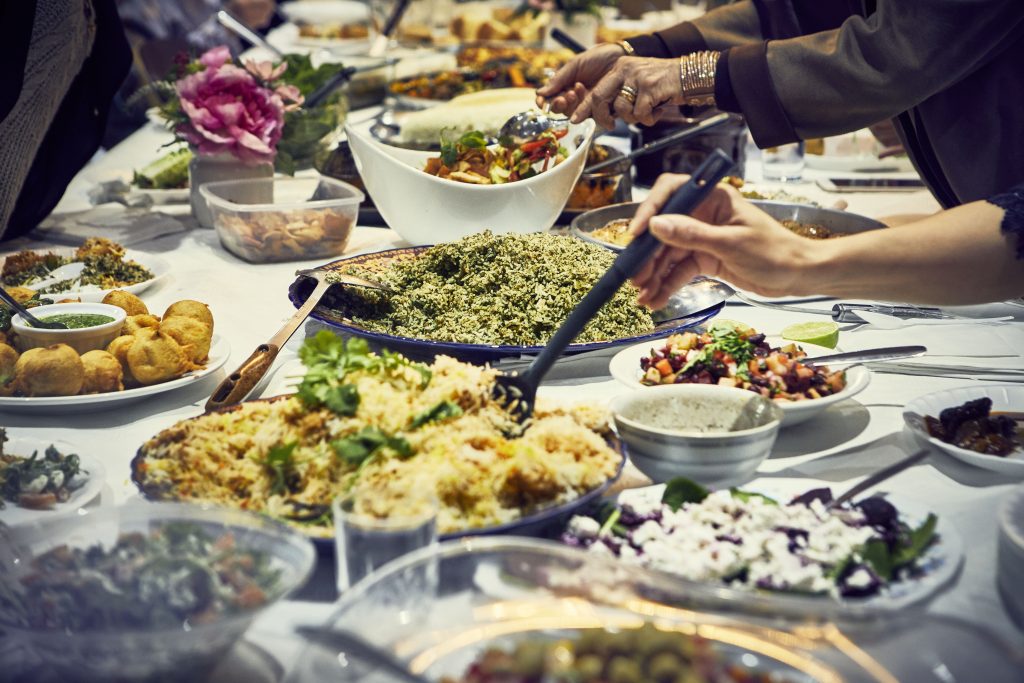 The Cookbook
The Duchess suggested creating a cookbook of the recipes, to support the Kitchen as a place to bring the community together over food. Since the Together cookbook has been published, it has sold 130,000 copies worldwide. The resulting funds means the kitchen has been completely refurbished and is now open seven days a week, helping others in the community to benefit. The women have been working with the social enterprise charity UnLtd to develop their own plans and ideas.
Our Impact
130k
copies of the Together cookbook have been sold worldwide, raising money to help support the community affected by the Grenfell Tower fire.
View programme
23
qualifications achieved amongst the women who were involved in the creation of the Cookbook.
View programme