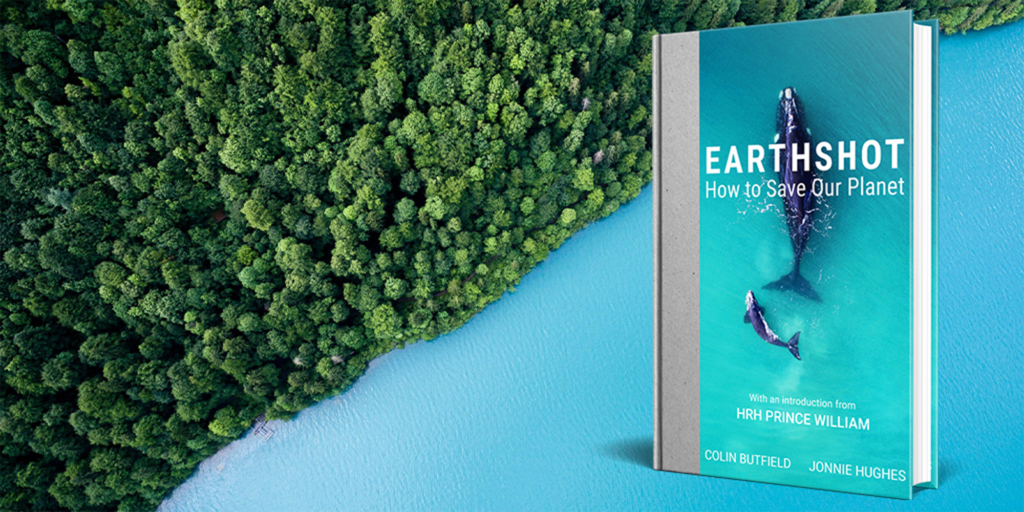 Definitive book for The Earthshot Prize – 'Earthshot: How to save our planet' out now
30/09/2021
We are excited to announce that EARTHSHOT: HOW TO SAVE OUR PLANET, the definitive book of The Earthshot Prize, has now been published.
Created by John Murray, and co-authored by Colin Butfield and Jonnie Hughes, creative heads behind the phenomenally successful documentary David Attenborough: A Life on Our Planet, the EARTHSHOT book highlights the urgency of the environmental challenges facing our world while also showcasing inspirational case studies of the incredible solutions happening globally to repair our planet.
As the definitive book of The Earthshot Prize, it includes an introduction from Prince William, and contributions from leading global figures and Members of The Earthshot Prize Council. Sir David Attenborough writes on protecting and restoring nature; former International Space Station astronaut Naoko Yamazaki on cleaning our air; Shakira Mebarak on reviving our oceans; Christiana Figueres, co-founder of Global Optimism and former UN Climate Chief on fixing our climate; and environmental activist Hindou Oumarou Ibrahim on building a waste-free world.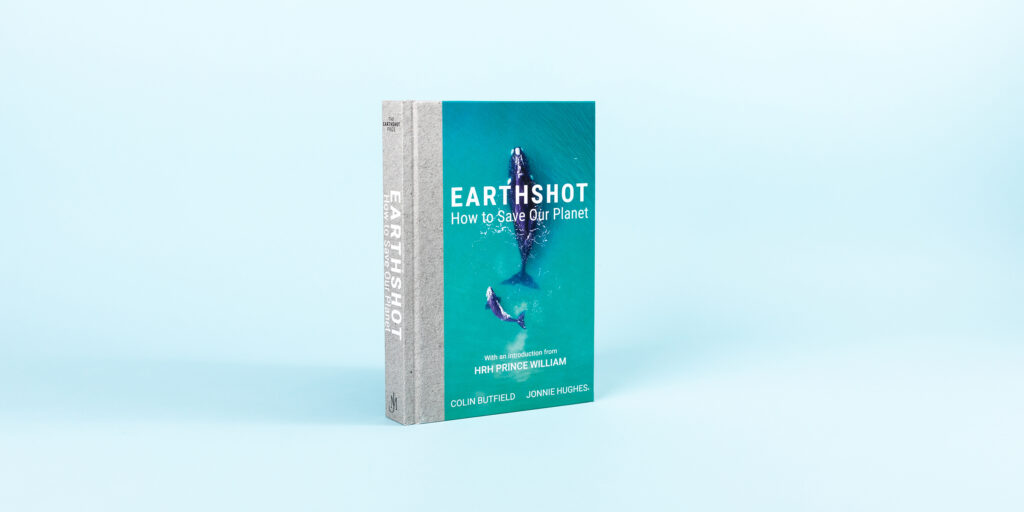 The book is written in three parts:
Part 1 highlights the urgency of the environmental challenge facing our world,
Part 2 provides readers with inspirational case studies showing the incredible solutions already happening to repair our planet, and
Part 3 offers critical advice about ways we can all make a difference.
EARTHSHOT is available in the UK, Europe and the Commonwealth, and as both an Audiobook and an eBook in North America. Its publication comes ahead of the landmark TV series the five-part television series The Earthshot Prize: Repairing our Planet launching on BBC in the UK and globally on discovery+ on 3rd October. The TV series was also developed and produced by Colin Butfield and Jonnie Hughes at Silverback Films, long time advisors to The Earthshot Prize.
The Earthshot Prize is the most prestigious global environment prize in history, launched by Prince William and The Royal Foundation in October 2020. The Earthshot Prize aims to inspire collective action around our unique ability to innovate, problem solve and ultimately repair our planet. The first-ever Earthshot Prize Awards Ceremony, which will be hosted in London's iconic Alexandra Palace on Sunday, October 17th 2021, will be broadcast live on BBC One in the UK, and streamed on the Discovery Facebook channel.