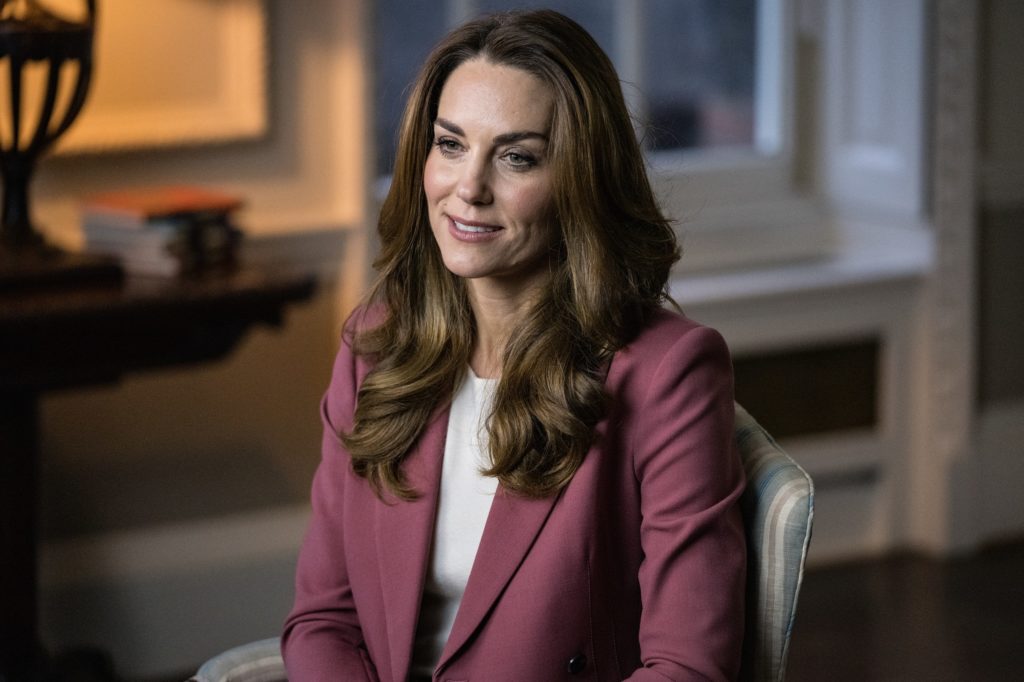 Her Royal Highness Gives a Keynote Speech at The Royal Foundation's Forum on the Early Years
27/11/2020
Today, during a Keynote Speech at The Royal Foundation's online event, 'What the UK thinks about the Early Years',  The Duchess of Cambridge delivered a Keynote Address, emphasising her ambition to put the Early Years on an equal footing with the other great social challenges and opportunities of our time.
Read The Duchess's Speech in Full
The speech comes as The Duchess unveiled the findings of the biggest ever UK study on the early years, in a milestone moment for her work on the importance of early childhood in shaping the rest of our lives and broader societal outcomes. The research, commissioned by The Royal Foundation of The Duke and Duchess of Cambridge and conducted by Ipsos MORI, reveals what the UK thinks about the early years. It includes the findings of the 5 Big Questions survey which attracted over half a million responses earlier this year, making it the biggest ever survey of its kind.
The research published today has generated 5 Big Insights which highlight the need to help people understand the importance of the early years and suggest that parents and carers need more support and advice to ensure good mental health and wellbeing as they raise young children.
This afternoon's online forum is being hosted by Dr Xand Van Tulleken (Associate Professor of Public Health at University College London) and features a presentation from Ipsos MORI's Managing Director of Public Affairs, Kelly Beaver. Dr Trudi Seneviratne (Registrar, Royal College of Psychiatrists, Adult & Perinatal Psychiatrist & Clinical Director), Jon Rouse (City Director, Stoke-on-Trent City Council) and Dr Guddi Singh (Paediatric Doctor, Evelina Children's Hospital, Guy's & St.Thomas') taking part in a panel discussion on the findings of the research.
You can watch the conference in full below:
CLICK HERE TO READ THE REPORT IN FULL
"Parenthood isn't a prerequisite for understanding the importance of the early years. If we only expect people to take an interest in the early years when they have children, we are not only too late for them, we are underestimating the huge role others can play in shaping our most formative years too."
The Duchess of Cambridge
Read The Duchess's Speech in Full