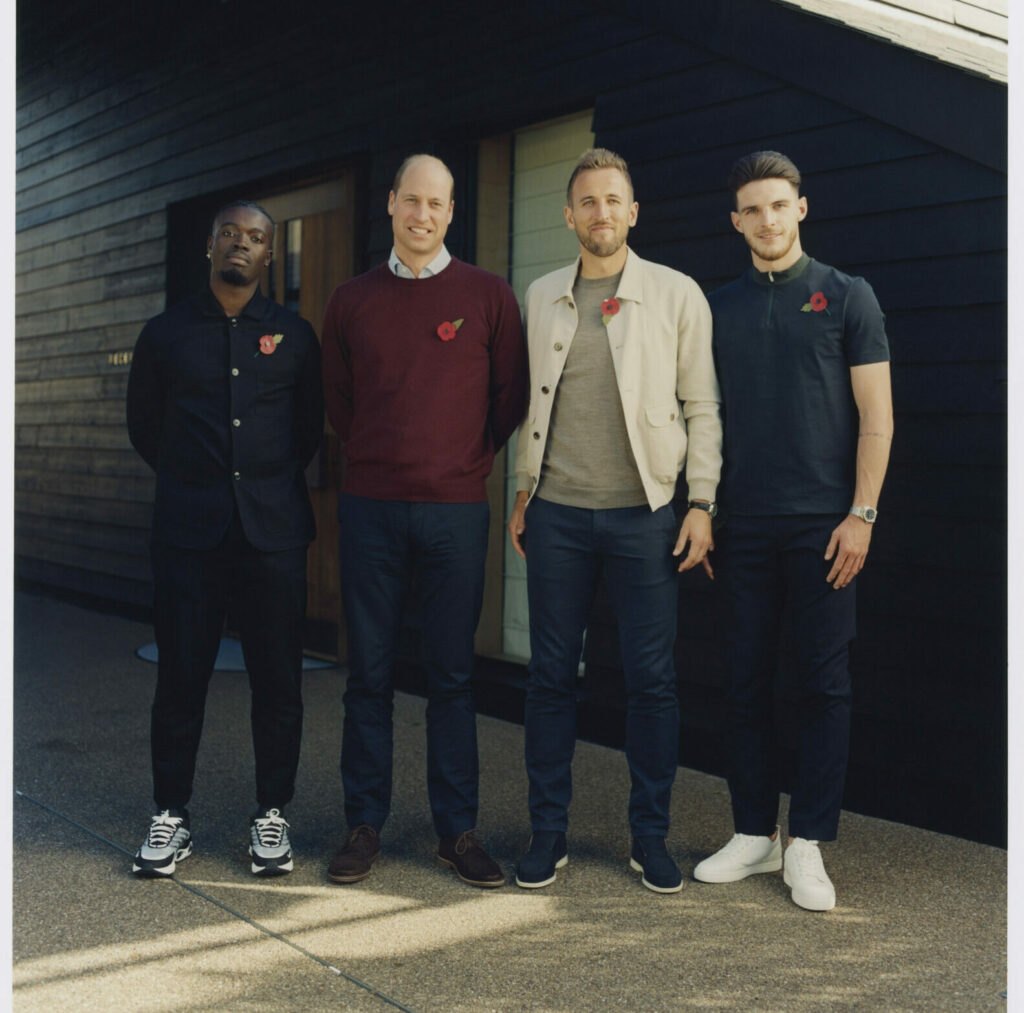 PRINCE WILLIAM, HARRY KANE AND DECLAN RICE OPEN UP ON MENTAL HEALTH IN "GAME OF 5'S" SPECIAL
07/11/2022
His Royal Highness Prince William, along with England World Cup hopefuls Harry Kane and Declan Rice, have collaborated with football media company COPA90 and The Royal Foundation to produce a special episode of the popular "Game of 5s" show.  
Ahead of the FIFA World Cup, Prince William shares the mic with England and Spurs striker Harry Kane, along with West Ham captain and England midfielder Declan Rice in an honest, open and authentic conversation around the importance of supporting our mental wellbeing.  
Touching on their own personal journeys, the episode uses different footballing memories from the trio as a springboard to delve into experiences of the highs and lows of life as professionals and as fans. Hosted by Kelvyn Quagraine, the episode covers topics from playing at academy level to the extreme pressures of the international stage and dealing with heart-breaking disappointment.
This film aims to show that we can all face challenges to our mental health, from those at the top of their game to the fans in the terraces. But through shared interests and common ground, speaking about it doesn't have to be difficult or lonely – it can be an everyday topic that we talk openly about in our day to day lives.
This has been the ethos behind Prince William's work with The Royal Foundation of The Prince and Princess of Wales to change the conversation on mental health and ensure that support is available to everyone that needs it and is the reason he took part in the show.
He also takes the opportunity to highlight the work of Shout, the free and confidential 24/7 text messaging support service that provides someone to turn to when people may be struggling. Shout has recently partnered with the Harry Kane Foundation on a national outdoor awareness campaign featuring Harry promoting Shout's 24/7 text messaging support service on billboards across the country.
Game of 5s is COPA90's free-flowing discussion show, counting down a different top 5 each week alongside bringing you the stories that showcase the very best of fan culture from every corner of the globe. The show launched in 2022 with episodes distributed across TikTok and Instagram, driving over 20m views to date, before launching on Snapchat and YouTube this November.