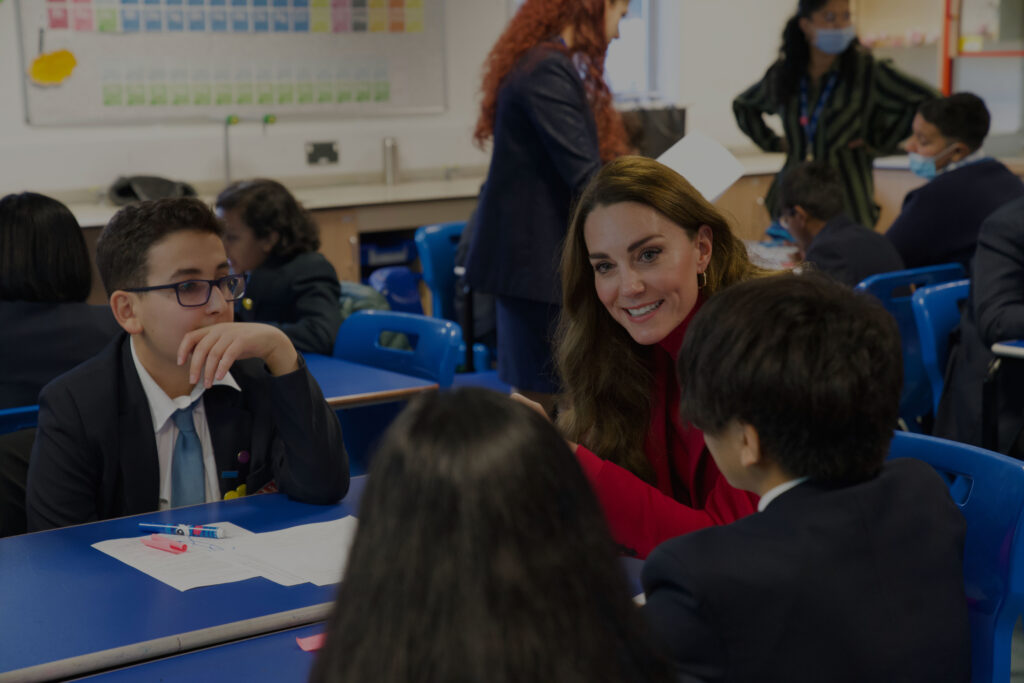 THE DUCHESS OF CAMBRIDGE JOINS A SCIENCE LESSON TEACHING THE IMPORTANCE OF EARLY CHILDHOOD DEVELOPMENT
24/11/2021
Today, The Duchess of Cambridge visited Nower Hill High School in Harrow where she joined a science lesson studying neuroscience and the importance of early childhood development. 
This visit comes after Her Royal Highness launched The Royal Foundation Centre for Early Childhood this summer, which aims to drive awareness of and action on the extraordinary impact of the early years. The Duchess joined a Year 8 science lesson recapping on the learning which took place as part of a research project run by Oxford University that looks to embed the key principles of early childhood development and neuroscience in students. 
The focus of this research aligns strongly with The Duchess and her work on early childhood as it is steeped in the understanding of the critical importance of early child development and its influence on an individual's long-term health, wellbeing and potential in the future. The lessons focused on the neuroscience underpinning how caregiver's behaviour is pivotal to childhood development and children's future outcomes. 
Over the last ten years, Her Royal Highness has spent time looking into how challenges in later life such as addiction, family breakdown, poor mental health, suicide and homelessness can have their roots in the earliest years of someone's life. Through her work with The Royal Foundation Centre for Early Childhood, she is aiming to highlight how what we experience in early childhood shapes the developing brain, which is why positive relationships, environments and experiences during this period are so crucial.