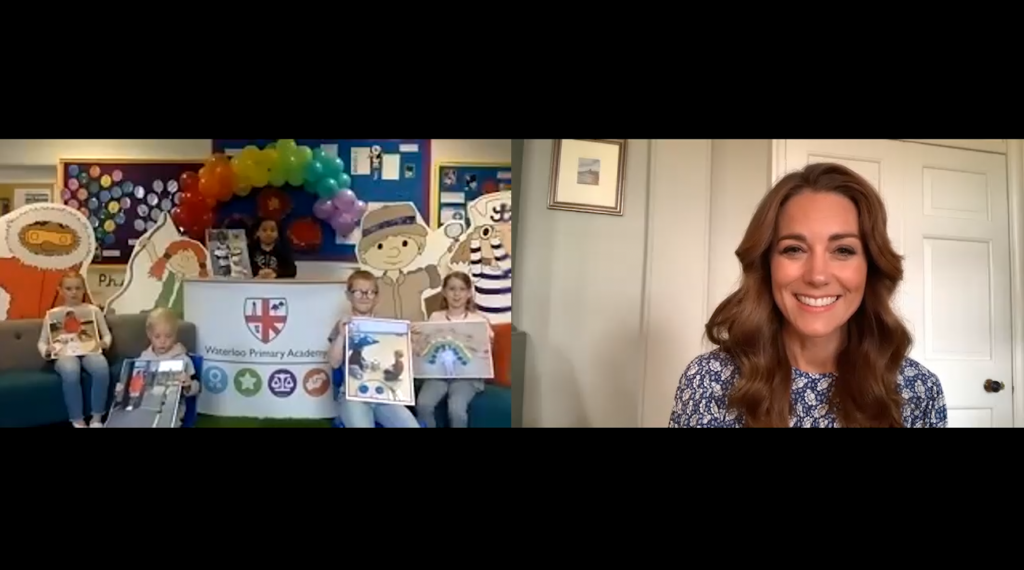 The Duchess of Cambridge uses Mentally Healthy Schools to lead an assembly on Kindness
18/06/2020
This morning, Duchess of Cambridge lead an online assembly using a Place2Be assembly plan from the Mentally Healthy Schools site.
The Mentally Healthy Schools platform is a legacy of The Royal Foundation's Heads Together campaign.  It was developed in collaboration with children's mental health charity leading children's mental health charities The Anna Freud Centre, Young Minds and Place2Be.
Launched in January 2018 by The Duchess, it is a free and easy-to-use website specifically designed to offer primary school teachers greater support and advice. It is full of practical resources including 600+ lesson plans, activities, assemblies and more, to make it easier for teachers to better support their pupils' mental health.
Her Royal Highness hosted the assembly for The Oak National Academy – an online classroom created in response to the lockdown which provides high-quality video lessons and free resources to parents and teachers. Since its launch it has delivered over 12 million lessons, and every Thursday morning, in collaboration with TES, the academy hosts assemblies for students across the UK, allowing them to experience the normal routine of a school environment.
The theme of The Duchess' assembly, which was pre-recorded last week, is 'spread a little kindness'. She spoke about the importance of mental wellbeing among children, and encouraged children to explore ways in which they can show kindness and recognise the benefits of kindness to others.
The Duchess said: "Talking to someone, whether it's a friend, family member, or teacher, is something you can do to make yourself feel that little bit better. And you can also play your part in helping others to feel better too, whether offering a friendly ear, or helping someone in need. Small acts of kindness can go such a long way."
Click here to watch the assembly in full