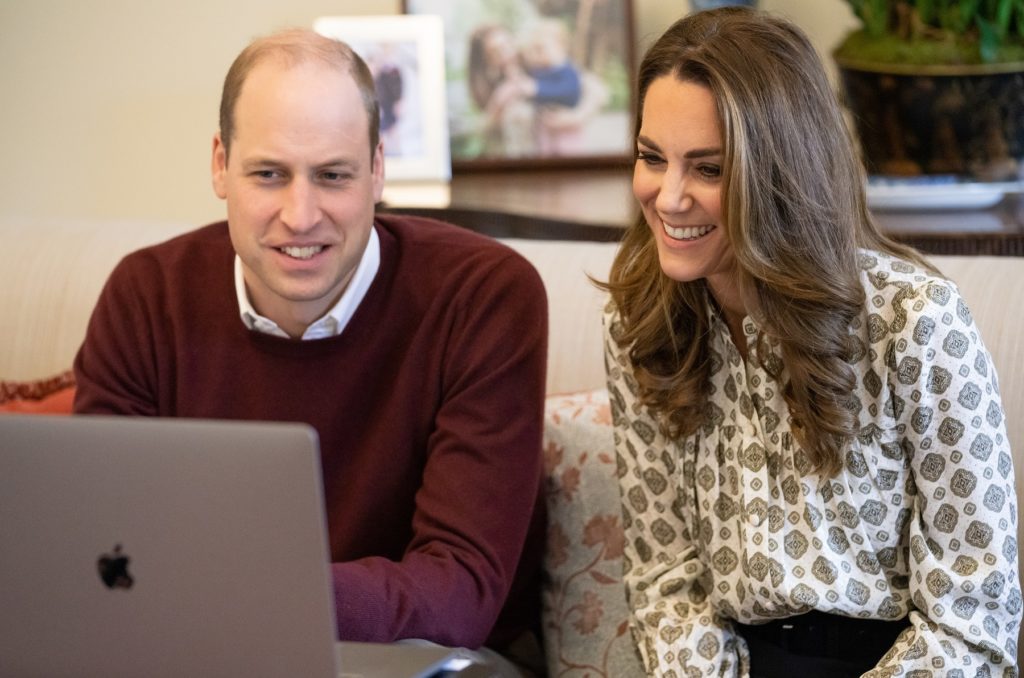 The Duke and Duchess meet charity Future Men to discuss the importance of support for fathers
21/11/2020
The Duke and Duchess of Cambridge joined a call with London-based charity, Future Men, to talk about the importance of supporting fathers. The four men Their Royal Highnesses spoke to have all benefitted from Future Men's Fathers programmes, which help fathers develop their confidence as parents ahead of a new arrival, and at every stage as their children progress through life.
The Duke and Duchess were also joined by Owen Thomas, the charity's Head of Programmes for Fathers, who highlighted the importance of providing a safe space for men to share their natural worries and concerns, ask questions, and grow into their roles as parents.
Two of the men on the call, Peter and Graeme, who became fathers for the first time this year, spoke about how they are juggling their responsibilities as new parents while in lockdown, and introduced their young sons to The Duke and Duchess.
Their Royal Highnesses also heard how, through the Fathers Programmes, men are encouraged to reflect on their own upbringings in order to shape the way in which they approach parenthood themselves.
Future Men supports around 500 fathers – and their partners – each year. During lockdown they have kept in touch via virtual one to one drop-in sessions, sharing tips on how to deal with pressure, speak openly about their feelings, and continue to provide the best care for their children during challenging times. Last year, The Duke visited Future Men in London to learn more about their Future Dads programme for expectant and new fathers.
The Duchess of Cambridge has met families and experts across the country to explore how experiences in early childhood – from conception to the age of five – often lie at the root of the hardest social challenges the country faces today. Part of this work revolves around understanding the impact that parents' mental and physical wellbeing has on their children's development, connecting and support organisations who are providing extraordinary services and resources for the next generation.
Earlier this year The Royal Foundation and The Duchess of Cambridge launched the landmark "5 Big Questions" survey, which gave people across the UK the opportunity to share their views on the importance of the early years. The survey forms part of a wider, nationally representative study which includes qualitative research, commissioned by The Royal Foundation and conducted by Ipsos MORI. The findings will be published later this month and will provide a vital source of information for the early years sector, helping it to better understand public perceptions of the importance of the early years, and the first-hand experiences of parents, families and carers.