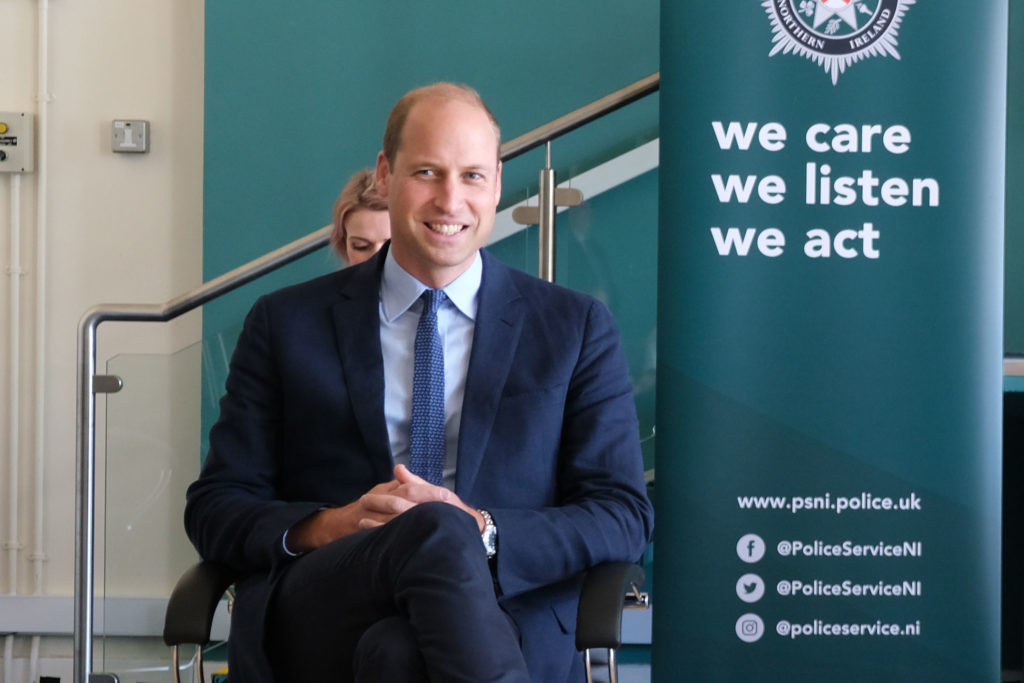 The Duke and the Foundation convene the new Emergency Responder Senior Leaders Board to address mental health
09/09/2020
Ahead of 999 Day on the 9th September, The Duke of Cambridge and The Royal Foundation convened the first meeting of the new Emergency Responder Senior Leader Board.
Emergency Services Day takes place annually on September 9th to show support to the two million people working and volunteering in the emergency services and the NHS across the country.
To mark the occasion, His Royal Highness spent the day with Norther Irish emergency responders to thank them for their work, and to discuss the importance of mental health support for those working in the emergency services.
Speaking at the Police College in Belfast to staff taking part in the Police Service of Northern Ireland's Wellbeing Volunteer Training course, The Duke said "Yesterday, I convened a meeting of senior leaders including the heads of emergency services and their respective charities from across the U.K… I was encouraged and heartened about their desire for tangible and lasting change – with new and better collaboration and training…"
The Emergency Responder Senior Leader Board is the first of its kind, bringing together leaders from across all of the UK's emergency services on the issue of mental health. It will promote collaborative working across the nation's emergency services to ensure that all emergency responders receive the mental health support they need.
The Board was established by His Royal Highness in response to a recommendation arising from a research project commissioned by The Royal Foundation in 2018, looking into the mental health and wellbeing of emergency responders in the UK. Conducted by King's College London and the Open University, the work identified a need for greater sharing of 'better practice' across the emergency services sector to best support the mental health of its workforces. The Board meeting, which took place via video conference, was chaired by Professor Nicola Fear, King's College London, who supervised The Royal Foundation's research.
Through much of his work with The Foundation, The Duke is committed to supporting the mental health and wellbeing of the emergency services community, having witnessed first-hand the challenges that emergency responders face on a daily basis during his roles as both an Air Ambulance and RAF Search and Rescue pilot. In April, alongside The Duchess of Cambridge, he supported the launch of 'Our Frontline', an initiative which provides round the clock mental health and bereavement support to frontline staff and key workers. Building upon this work, in July The Royal Foundation announced that it had provided grants to ten leading charities at the heart of mental health and frontline support through a bespoke fund which was set up as part of the organisation's response to COVID-19.
Find out more about the COVID-19 Response Fund