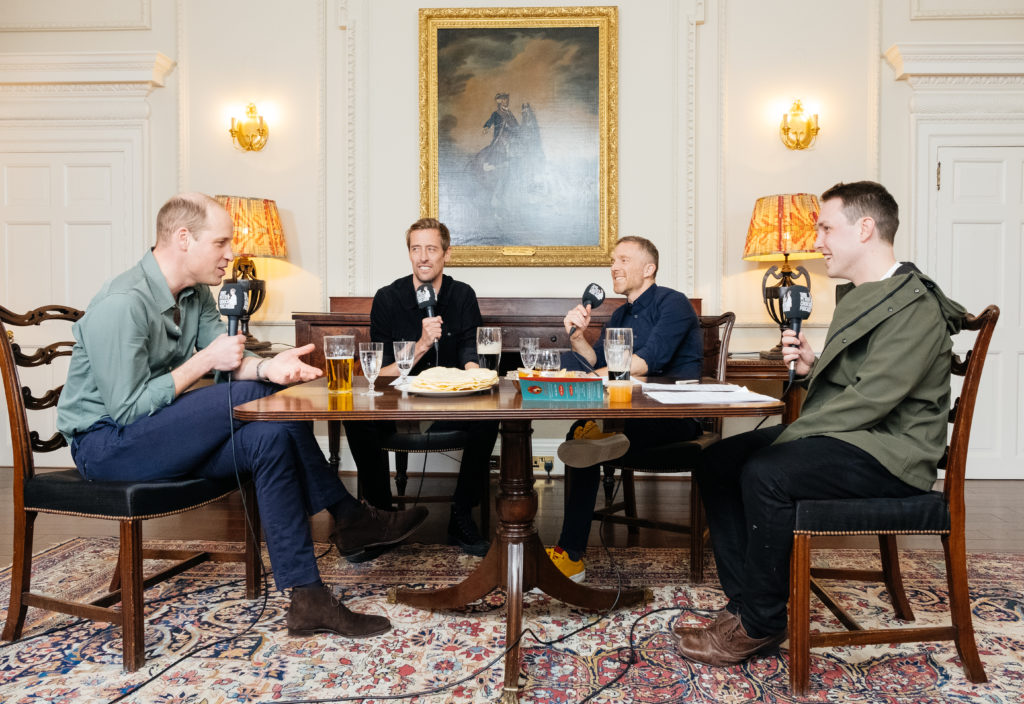 The Duke of Cambridge joins Peter Crouch in a special episode of 'That Peter Crouch Podcast' for Heads Up
29/07/2020
The Duke of Cambridge has taken part in a special episode of BBC Radio Five Live's 'That Peter Crouch Podcast', in support of the Heads Up campaign.
Titled That Prince William Episode, the podcast saw His Royal Highness, Peter Crouch, Tom Fordyce and Chris Stark discuss the importance of talking about mental health and the role that football can play in supporting people's mental wellbeing. Ahead of the Heads Up FA Cup Final on Saturday, the conversation also covered the return of football during the coronavirus pandemic, and The Duke's experiences of playing football and watching matches as a fan.
Heads Up is a season-long campaign spearheaded by His Royal Highness which uses the influence and popularity of football to show the nation that mental health is just as important as physical health. The campaign will culminate at this weekend's Heads Up FA Cup Final which has been officially renamed in honour of mental health awareness, helping to spark a national conversation about mental health.
On the Heads Up campaign, The Duke said: "We all have mental health, and we all have to stay mentally fit… It's a strength to talk about your mental health, it's not a weakness. You know if you're not feeling well, something's bothering you, talk about it – it's not a problem."
Listen to the episode here