As part of our Heads Up campaign, The Duke of Cambridge launched the Heads Up weekends where the football family will come together to kick off the biggest ever conversation around mental health through football. The weekends aim to highlight the power of talking as a way to support one another and normalise what can often be thought of as a difficult subject, with activity planned at fixtures across the whole men's and women's football calendar.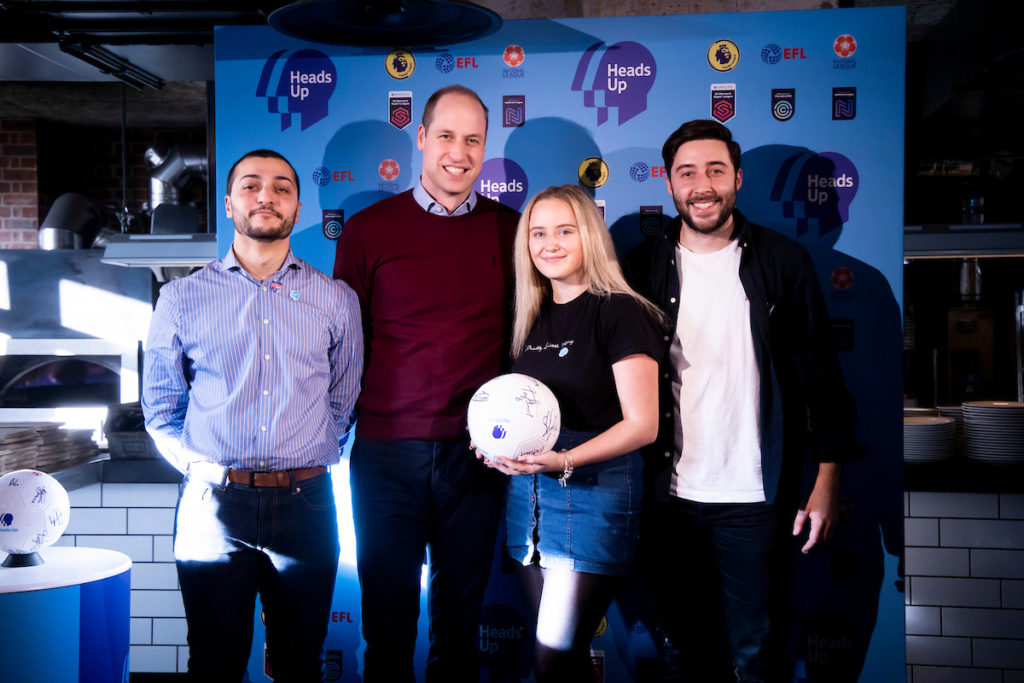 To celebrate the launch, The Duke of Cambridge joined players and managers from across the men's and women's game at a table football tournament held at Paddington's Heist Bank. The Duke took part in a special eight-person game, playing alongside Watford forward Troy Deeney; Chelsea Women's forward Fran Kirby; Wycombe Wanderers forward Adebayo Akinfenwa; and more.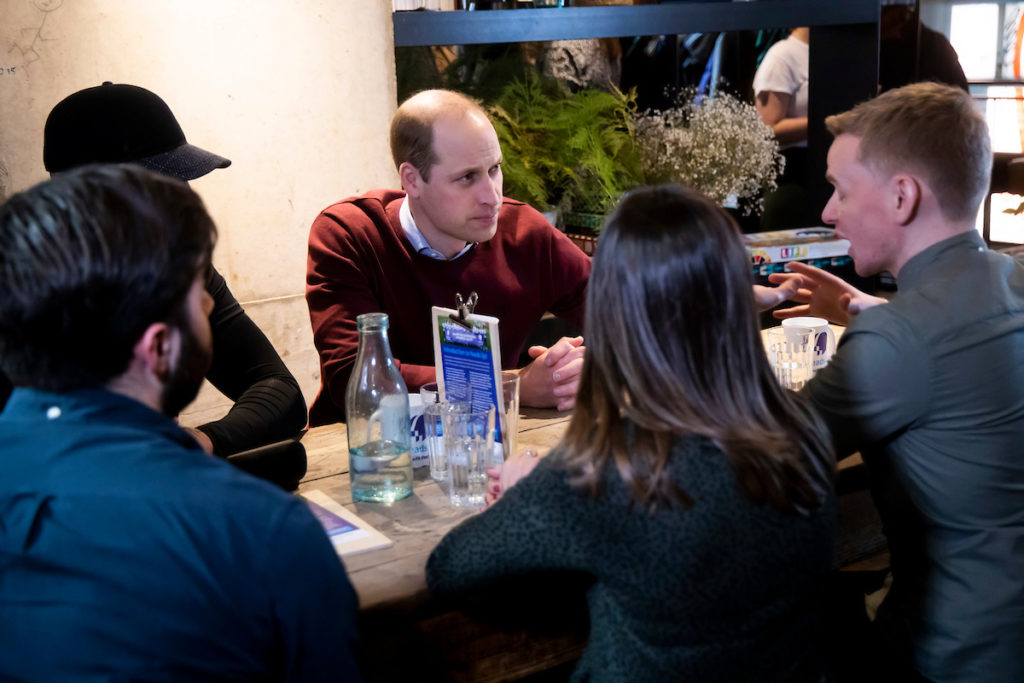 During the launch, His Royal Highness had the opportunity to speak to players and managers about the Heads Up campaign and the importance of spreading the message that a simple conversation can be the first step towards positive mental health. The Duke also learnt more about the ongoing work taking place across football around mental health, and clubs' plans for the Heads Up Weekends.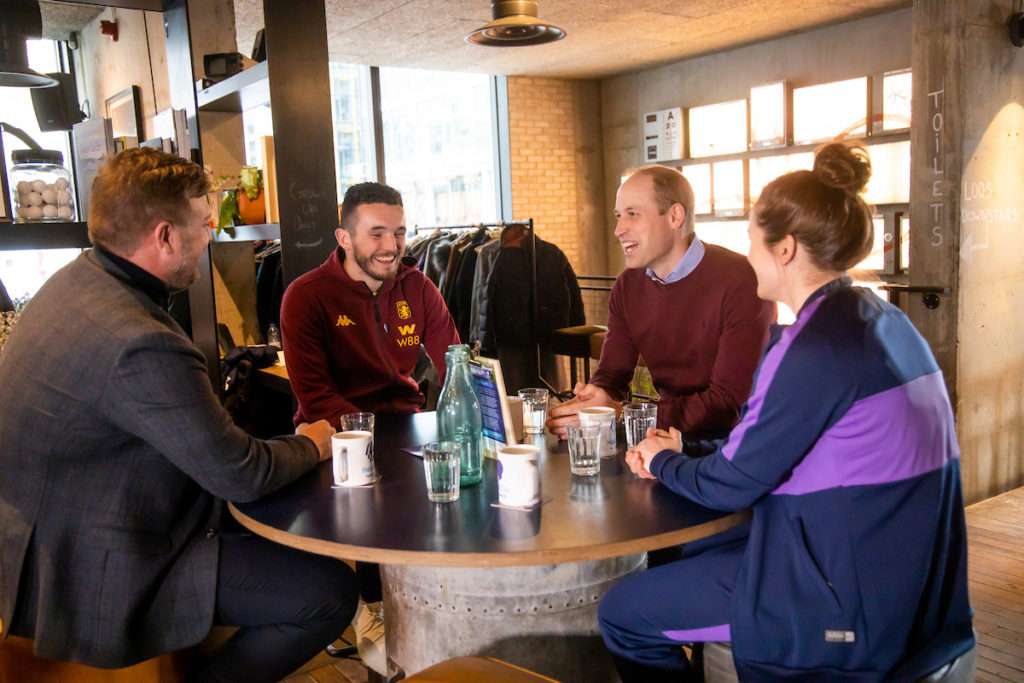 After awarding the tournament champion and making a short speech, The Duke then spent time speaking to football fans from across the country who have supported mental health projects within their clubs and communities and heard their inspiring stories that have taken them here.
The Heads Up campaign is a partnership between Heads Together and The FA, using the power of football and the nation's passion for the sport to get more people talking about mental health.
As part of the event, The Duke also sat down with Andros Townsend, Troy Deeney, Scott McTominay, Adebayo Akinfenwa and Kelly Smith for a game of Jenga – with a difference.
Drawing on their own experiences on and off the football pitch, the players shared personal anecdotes as they opened up about how they manage pressure, and discussed with The Duke the importance of talking and why mental health should no longer be a taboo subject.
"If we can use the power of football and bring people together to have a really big conversation about mental health then that can only help people who are still struggling"
The Duke of Cambridge