Heads Up is The Duke of Cambridge's new campaign to change the conversation on mental health. It's a partnership between Heads Together and The FA and launched today – Sunday 4th August, at The FA's Community Shield.
The FA Community Shield fixture between Liverpool and Manchester City kicked-off a season of activities aimed at driving the biggest ever conversation on mental health. Our exciting new campaign will harness the influence and popularity of football to help show the nation that we all have mental health and it is just as important as physical health. It will raise awareness, spark conversations and signpost to support for those in need.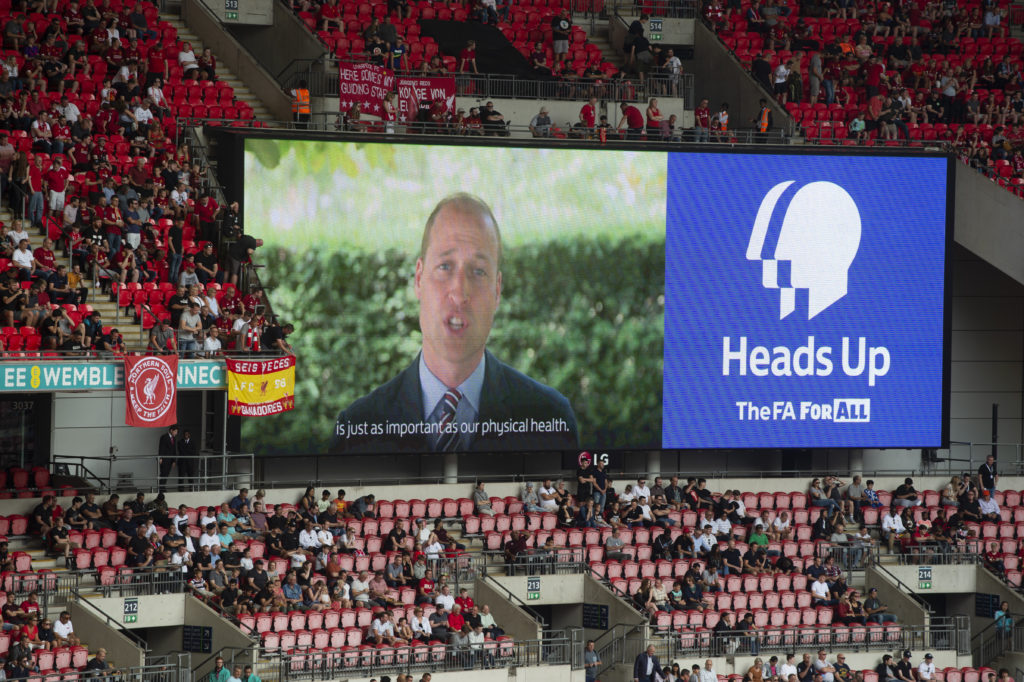 During the pre-match ceremony at The FA's Community Shield, a short video message from The Duke of Cambridge introduced the Heads Up campaign and encouraged everyone watching to join in the singing of the clubs' anthems, 'You'll Never Walk Alone' and 'Blue Moon'.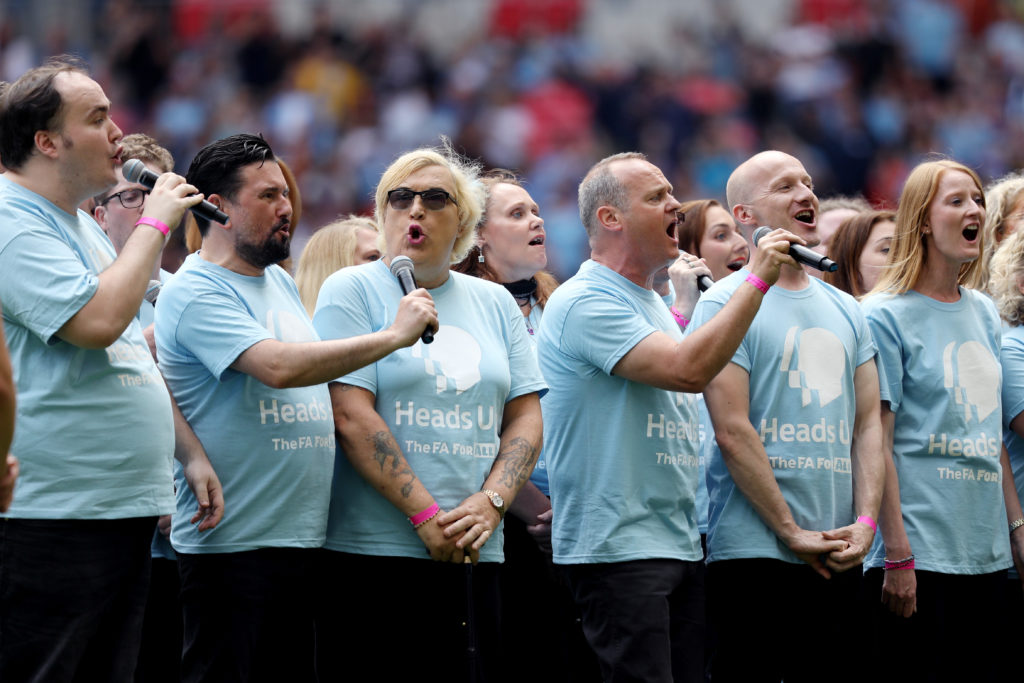 The singing was led by two community choirs – iChoir from Liverpool and Bee Vocal from Manchester – both were created to support mental wellbeing and to challenge the stigma surrounding mental health. The iconic anthems refer to themes of isolation and the importance of togetherness – some of the core messages behind the campaign.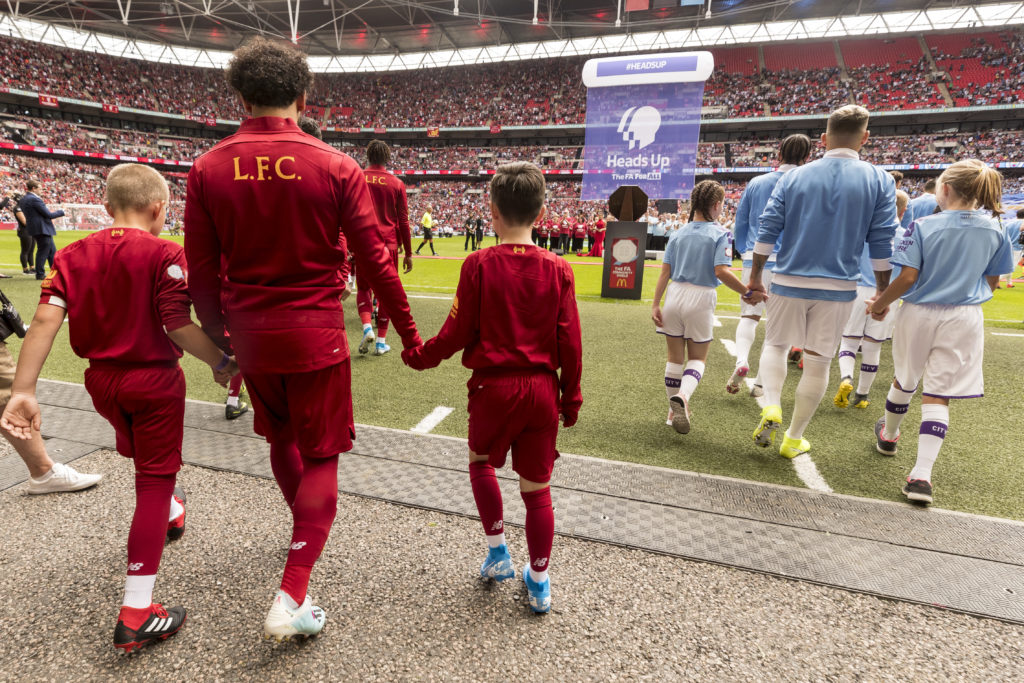 After the launch, the campaign will roll out across all levels of the game – from the elite to grassroots; and will come to life again at some of the biggest football moments in The FA's season. At a grassroots level, a new comprehensive guidance for coaches and managers will be distributed to FA affiliated clubs, to support them in identifying the signs of mental health and offer support and signposting where needed to help improve the mental wellbeing of players.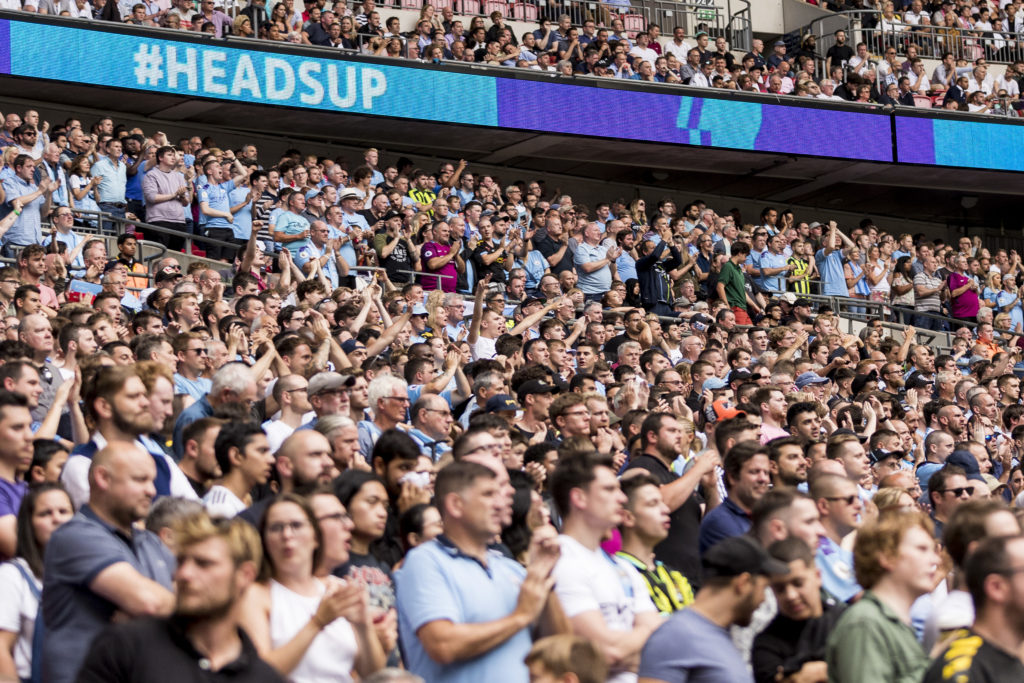 Heads Up will also become The FA's nominated charity and will see The FA work alongside designated charity partners Mind, CALM, Sporting Chance and Heads Together to raise vital funds for mental health initiatives and support.
Those in need of support will be guided to a number of support services available through our charity partners and other mental health organisations.
If a fan is experiencing mental health crisis and needs somewhere to turn, they can also text 'HeadsUp' to 85258 to speak to a trained crisis volunteer. This service is available 24/7 and free to text from most mobile networks. It is run by 'Shout' and powered by Crisis Text Line.'
For more on Heads Up, click here
"Together lets help change the game on mental health."
The Duke of Cambridge