Their Royal Highnesses, together with The Royal Foundation and in partnership with The Mix and with the support of BBC Radio 1, hosted a forum for young people today – which is World Mental Health Day. Exploring our Emotional Worlds focused on the importance of understanding our emotions and building positive relationships as the bedrock of our mental wellbeing.
In 2016 Their Royal Highnesses, together with The Royal Foundation and charity partners, spearheaded Heads Together, a ground-breaking campaign that challenged the stigma around mental health and encouraged more people to have conversations about their mental health. Significant progress has been made on increasing awareness about the importance of mental health, but this in turn has brought into sharp focus the need to focus on how we talk about mental health, especially in relation to understanding and managing our own emotions as we seek to lay stronger foundations as we go through life.
Through their years of work in this space, The Prince and Princess have spent time listening to experts, practitioners and leading organisations as well as people of all backgrounds with a huge range of different mental health experiences. As a result, Their Royal Highnesses believe firmly that strengthening our ability to recognise and manage our emotions is essential to boosting our resilience and building the positive relationships we all need to thrive as individuals and as a society.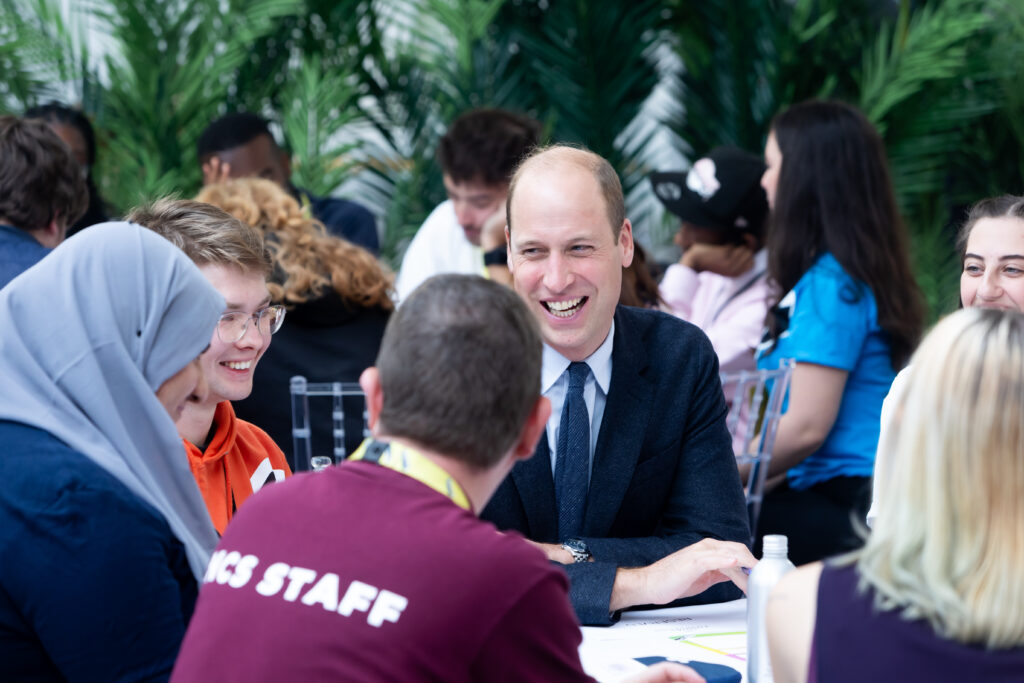 Through this forum, The Prince and Princess wanted to bring young people together to start a conversation about how they manage their emotions and how they can be supported to build their resilience and protective factors such as healthy relationships which make it easier to navigate bumps in the road as they go through life. The event gave 100 young delegates, nominated by ten leading mental health and youth engagement charities, the opportunity to talk about the specific mental health challenges their generation faces, explore what more they could do to understand and manage their emotions and discuss the solutions that could support them to better look after their own and each other's mental wellbeing. The forum was hosted by BBC1Xtra presenter, Nadia Jae, and featured contributions from TV doctor, Alex George, BBC Radio 1 presenter, Katie Thistleton and the Founding Director of Yale Center for Emotional Intelligence, Marc Brackett PhD.
Their Royal Highnesses joined young people as they participate in a series of workshops that are being run in partnership with The Mix and National Citizen Service. These focused on emotions, relationships and community action.
The forum comes a year after The Prince and Princess participated in a special episode of BBC Radio 1's Newsbeat for World Mental Health Day. The episode saw them speak to four young people about their experiences and the importance of speaking out on mental health. Their Royal Highnesses and The Royal Foundation are committed to helping find the solutions that will enable young people to better look after their own and each other's wellbeing. Work is currently underway on the next phase of The Prince and Princess' efforts on this vital issue.