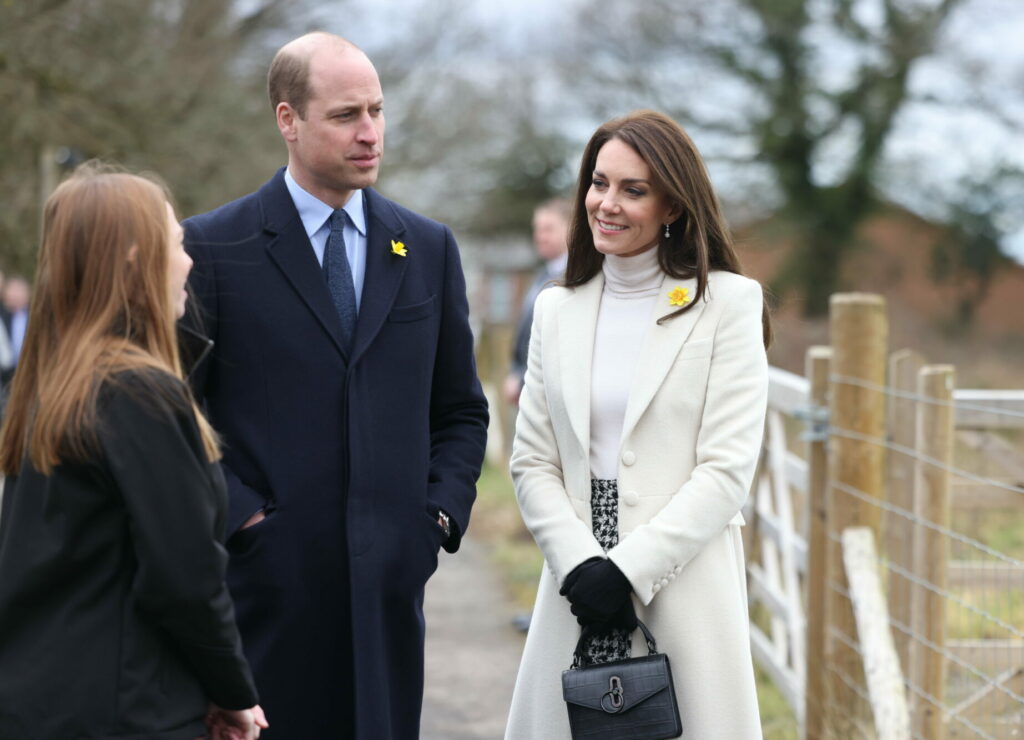 THE PRINCE AND PRINCESS OF WALES TO CREATE ALLOTMENTS and THERAPY GARDEN TO SUPPORT MENTAL HEALTH
28/02/2023
The Royal Foundation of The Prince and Princess of Wales has today announced a new collaboration with social enterprise, Life at No.27 to help it scale up its mission to create therapy allotments and gardens that will provide mental health support for communities across South Wales.
To mark the announcement, Their Royal Highnesses visited the site where the first garden will be developed at Brynawel Rehabilitation Centre, near the town of Pontyclun. The project will form the second in a series of 'community impact' pilots from The Royal Foundation, designed to leave a lasting legacy in the communities Their Royal Highnesses visit.
"Their Royal Highnesses are passionate about creating a lasting impact in the communities they visit, playing an instrumental role in bringing together local stakeholders to amplify the work of organisations, and ensure support reaches those who need it most."
– Amanda Berry OBE, Chief Executive Officer of The Royal Foundation
The new garden at the Brynawel Rehabilitation Centre will include a collection of allotments where individuals can have their own space to learn and grow their own produce. The Royal Foundation has convened national and local organisations to support the design and build, as well as provide funding, tools, plants, seeds and materials for landscaping.
The allotments and garden are being developed over the coming months and will offer free and low-cost gardening therapy and mental health support sessions for the Centre's service users and their families. In time, residents from the local and wider community who are experiencing mental ill health, low confidence or isolation will also have access to the garden through GP referrals.
"My experiences at Brynawel changed my life and were the best things that happened to me. The help and support I received was really helpful, and gave me the chance to come back as a volunteer. Being able to use the garden as a form of therapy has played a big part in improving my mental health which is why I can't wait for the new allotments and therapy garden to be developed."
– Darren, Volunteer and former client, Life at No.27
The work to create the Life at No. 27 therapy allotments and garden at Brynawel will take approximately six months to complete. The garden is generously supported by Social Farms & Gardens, Homebase: Growing Responsibly, Egin, Crowdfunder and BA Better World Community Live Match Fund and Bridgend College.