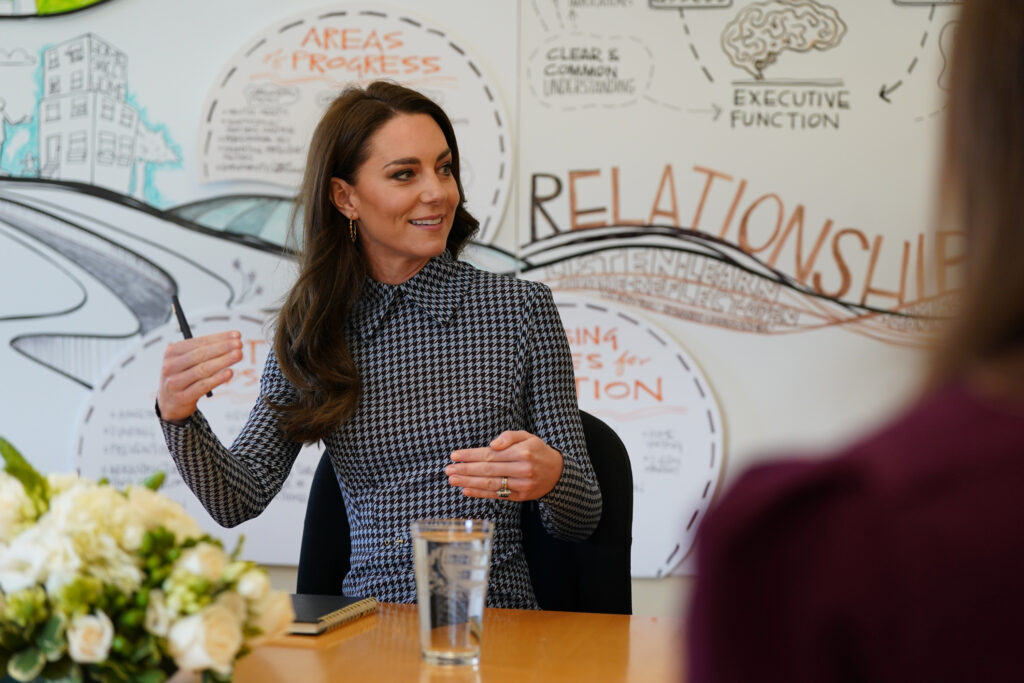 THE PRINCESS OF WALES MEETS HARVARD ACADEMICS TO DISCUSS NEW DEVELOPMENTS IN EARLY YEARS SCIENCE AND RESEARCH
02/12/2022
The Princess of Wales visited The Center on the Developing Child at Harvard University today, Friday 2 December 2022, as part of her ongoing work to elevate awareness of the extraordinary impact the early years have on lifelong outcomes.
A long-standing friend of The Royal Foundation Centre for Early Childhood, the Harvard Center is a world leader on research into the lifelong impact of experiences in early childhood.
Her Royal Highness met members of the team and had the opportunity to hear about how research and advances in science can be applied practically to policy and practice to achieve a promising future for every child.
The visit was also an opportunity to highlight the importance of collaboration between international organisations in showcasing and sharing best practice.
Center Director, Jack Shonkoff described the visit as a "wonderful opportunity for shared learning as part of a global effort to improve life outcomes for children."
He raised several important areas where science is pointing towards new strategies. Firstly, the interconnections between brain and body and the importance of connecting learning and health agendas; and the impacts that the broader conditions and environments in which families raise children have on developmental outcomes.
The Royal Foundation Centre for Early Childhood will continue to work closely with colleagues at Harvard as the work of both teams' progress.