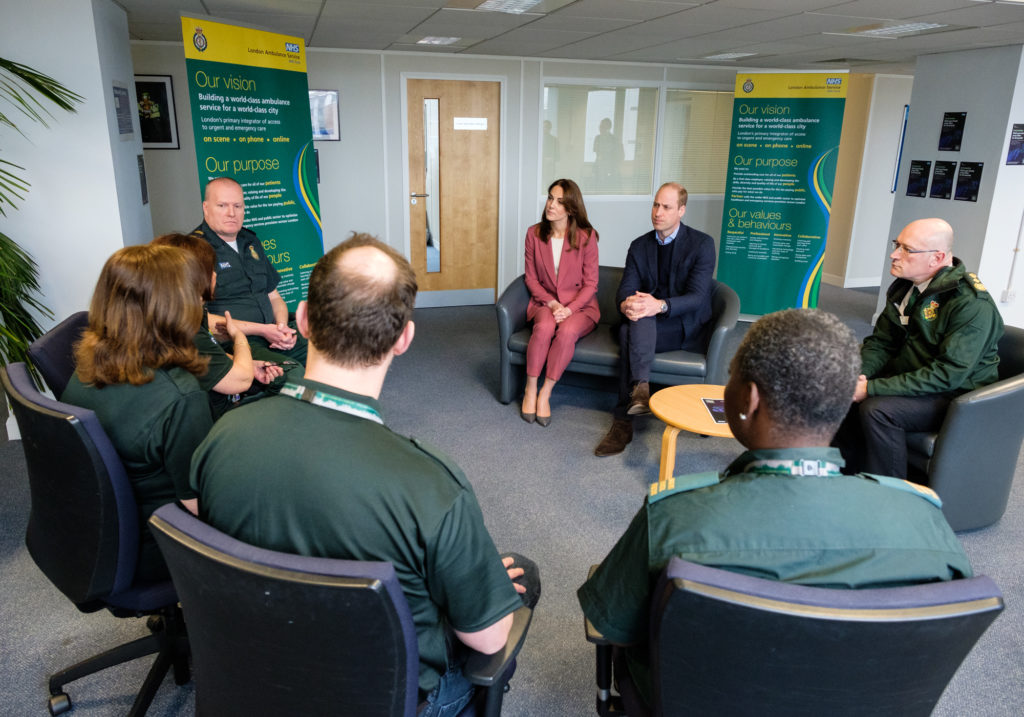 The Royal Foundation supports new mental health initiative for frontline workers
22/04/2020
A new initiative launched today (22 April) sees leading mental health charities come together, with support from The Royal Foundation, to offer round the clock mental health support for those working on the frontline against Coronavirus.
Our Frontline, brings services from Mind, Samaritans, Shout and Hospice UK together to provide a combination of one-to-one support and online resources for NHS workers, carers, the Blue Light emergency services and key workers who are putting their mental health under pressure, while many of us do our bit by staying at home.
Frontline staff and keyworkers can call or text a trained volunteer and access specially developed online resources, toolkits and advice to support their mental health and emotional wellbeing through this challenging time.
The Royal Foundation is formally supporting Our Frontline and helping to ensure that frontline staff and key workers in need of help are aware that the services are available. The Foundation has a long history of raising awareness of the importance of mental health and played a leading role in creating Shout and the Mental Health at Work programme, both of which are key elements of the Our Frontline initiative.
The Duke of Cambridge will today chair a roundtable call with representatives from the emergency services sector and the NHS, in which he will hear more about the mental health challenges impacting keyworkers in the UK, and how Our Frontline can support them. Those on the call include NHS England and NHS Improvement, Faculty of Pre Hospital Care – Royal College of Surgeons, Mind, Lifelines Scotland, Association of Ambulance Chief Executives, National Police Chiefs' Council, The Fire Fighters Charity, Police Care UK and The Ambulance Staff Charity.
His Royal Highness said of Our Frontline: "Over the past few weeks, millions of frontline workers across the UK have put their physical and mental health on the line to protect us all during the Coronavirus pandemic. Every day they confront traumatic situations at the same time as having to contend with their own worries about the risks to themselves and their families. That takes a real toll, and as I've seen for myself through my work with the Air Ambulance, without the right support at the right time the challenges they face will only be greater. Catherine and I, together with The Royal Foundation, will do all we can to support Our Frontline. This work will be our top priority for the months ahead."
Visit Our Frontline from to find out more. Support the campaign by following @OurFrontlineUK on Twitter, Instagram, and Facebook.