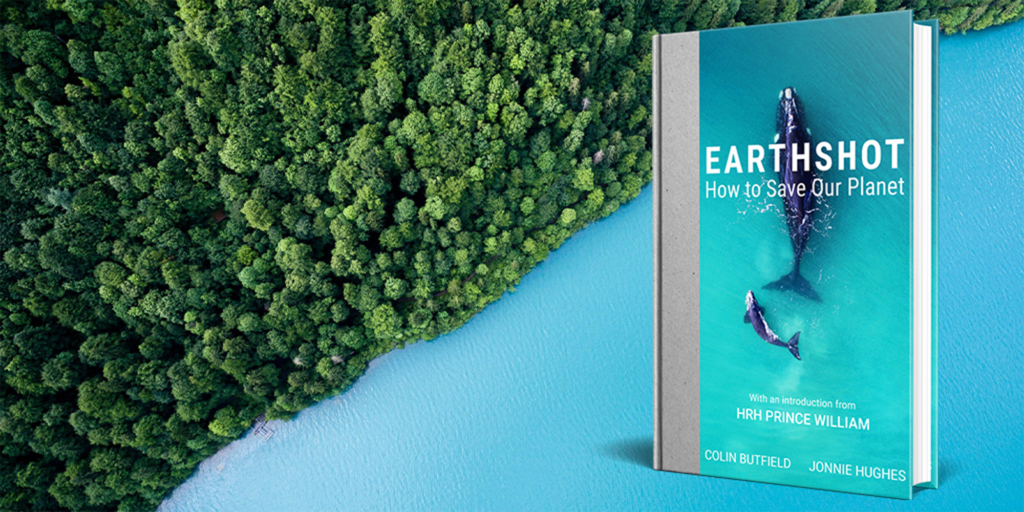 Extracts from Prince William's introduction to EARTHSHOT: HOW TO SAVE OUR PLANET are released
17/09/2021
In an introduction to Earthshot: How to Save our Planet, the authoritative book of The Earthshot Prize, His Royal Highness reveals for the first time the early conversations in 2018 that led to the Prize's creation and the simple equation that captures his theory behind Earthshot: Urgency + Optimism = Action. He also explains why President John F. Kennedy's Moonshot programme, which united millions of people around the goal of reaching the moon, was the inspiration for the Prize.
Earthshot: How to Save our Planet is the definitive book of The Earthshot Prize, highlighting the urgency of the environmental challenges facing our world while also providing readers with inspirational case studies of the incredible solutions happening globally to repair our planet and critical advice about ways we can all make a difference.
The book also features contributions from Members of The Earthshot Prize Council, including Christiana Figueres, co-founder of Global Optimism and former UN Climate Chief responsible for delivery of the landmark Paris Agreement on Climate Change, singer and philanthropist Shakira Mebarak, environmental activist Hindou Oumarou Ibrahim, former astronaut onboard the International Space Station Naoko Yamazaki, and broadcaster and natural historian Sir David Attenborough.
In the book's introduction, Prince William writes:
"The challenge facing our planet is immense. We were about to enter what scientists say is the most consequential decade in history. Humans have taken too many fish from the sea. We have cleared too many trees, burnt too much fossil fuel, and produced too much waste. The damage we are doing is no longer incremental but exponential, and we are fast reaching a tipping point…

…The facts look terrifying, and I could see that this risked making people feel like they might as well give up. The global debate felt too complex, too negative, too overwhelming. It seemed to me, and this is backed up by my team's research, that there was a real risk that people would switch off; that they would feel so despondent, so fearful and so powerless, there was a risk that any real hope of progress would come to a halt. You could summarise this mood with a simple equation: urgency + pessimism = despondency."
EARTHSHOT: How to Save our Planet is available to pre-order now, and will be released in the UK, Europe and the Commonwealth on September 30.