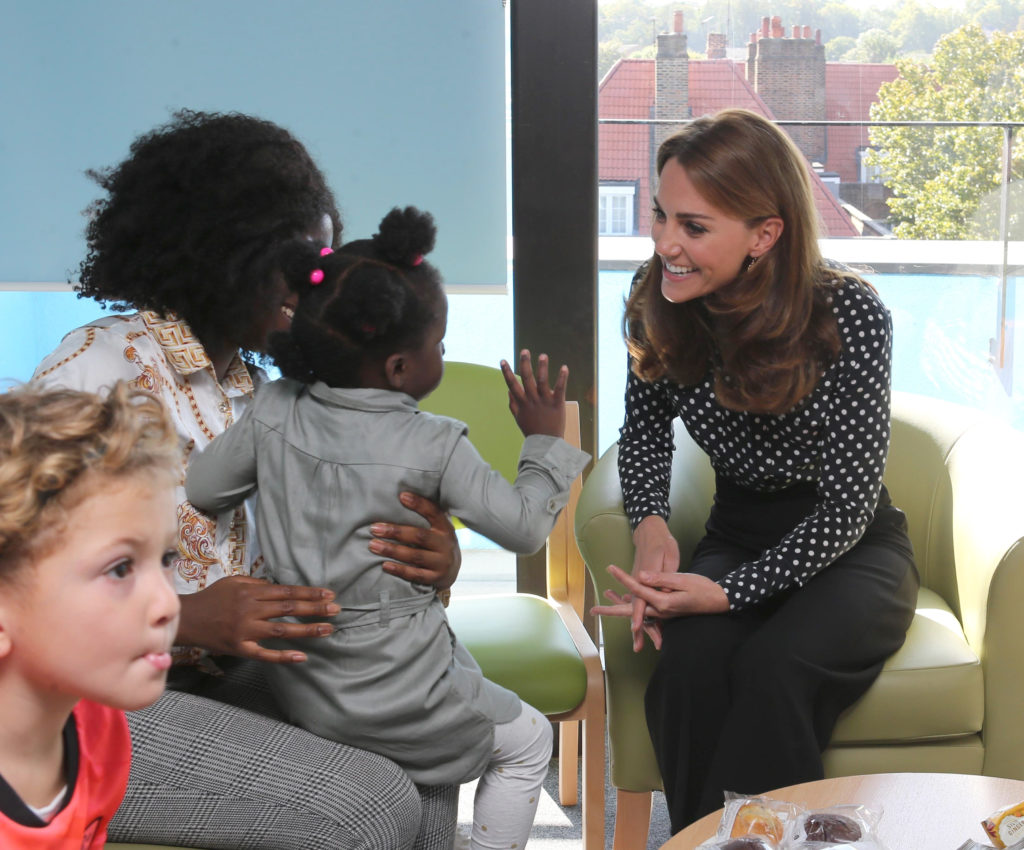 The Duchess of Cambridge visits Sunshine House to meet the Family Nurse Partnership team
19/09/2019
As part of The Duchess of Cambridge's ongoing commitment to Early Years, Her Royal Highness
visited Sunshine House to meet the Southwark Family Nurse Partnership team. Sunshine House in Southwark is operated by Evelina London Children's Hospital – of which The Duchess is Patron.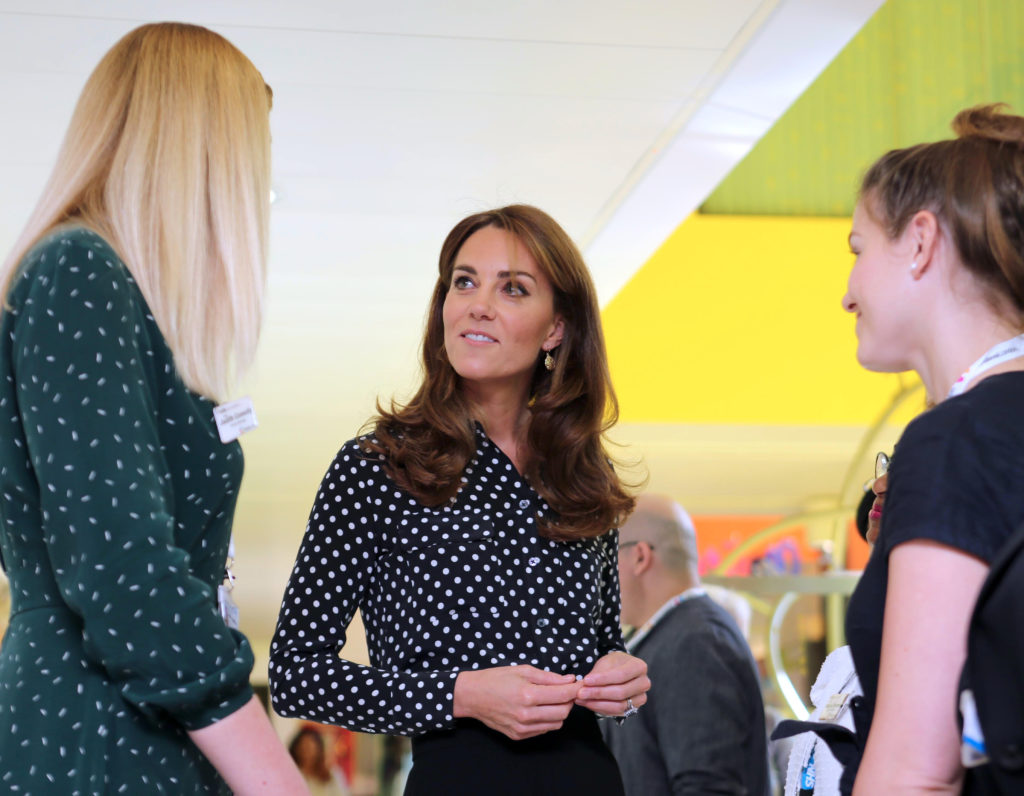 The Family Nurse Partnership is a voluntary home visiting programme for first-time parents aged 24 and under. Parents are partnered with a specially trained family nurse who visits them regularly, from early pregnancy until their child is two.
The Duchess spoke with parents who have been through FNP to better understand how the
programme has helped them and their children. Her Royal Highness also shadowed a family nurse on a visit with a current client and her baby and joined a round table discussion to find out more about the local delivery of FNP in Southwark and the development of FNP in England since 2007.