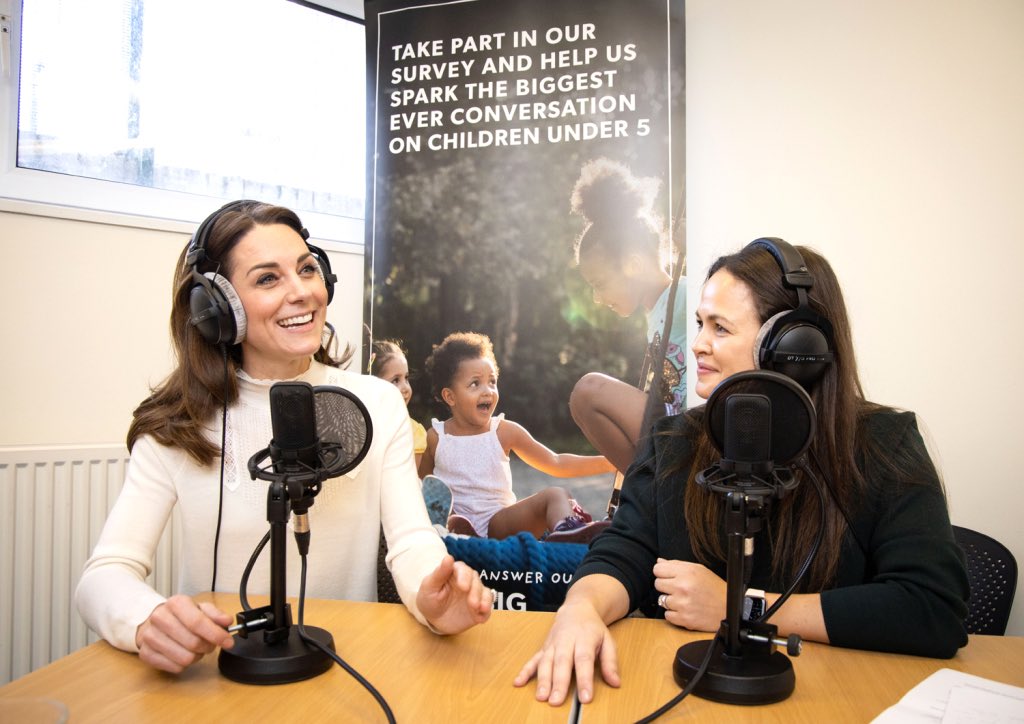 The Duchess of Cambridge joins Giovanna Fletcher for her first ever podcast interview
15/02/2020
In this Early Years Special episode of Giovanna Fletcher's Happy Mum, Happy Baby, The Duchess of Cambridge gives her first ever podcast interview! Listen as they talk about Her Royal Highness's passion for the early years; the importance of her new, landmark survey; and her some of her experiences of motherhood.
Listen to The Duchess of Cambridge on Happy Mum, Happy Baby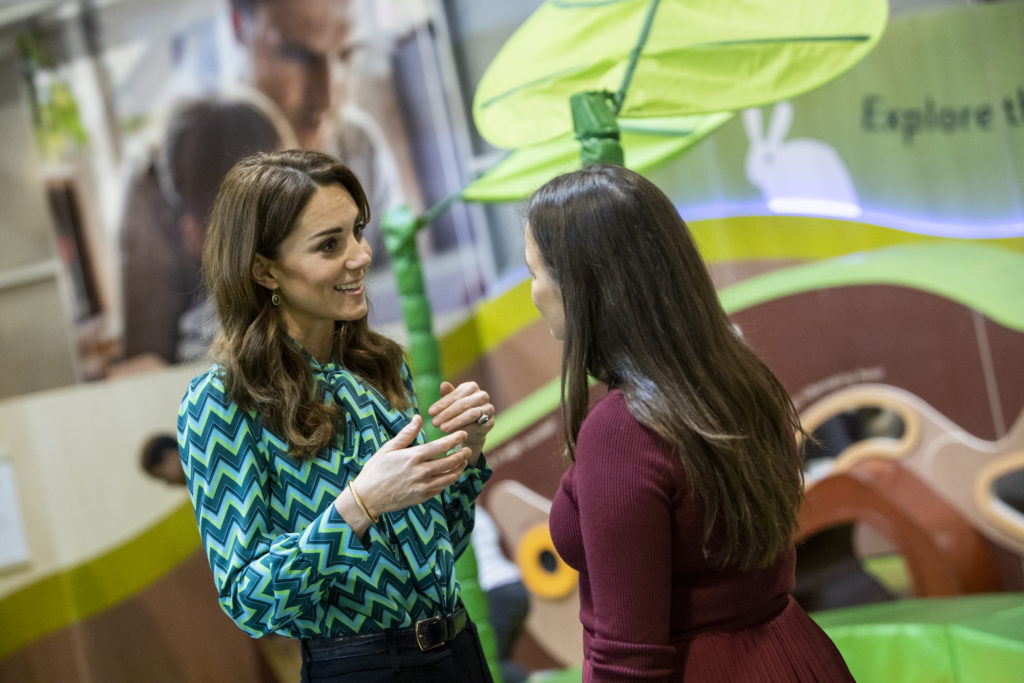 The Duchess and Giovanna first met in Birmingham at the launch of The Duchesses new, landmark survey on the early years – 5 Big Questions on the Under Fives, which aims to spark a national conversation on the early years. Talking about the survey, The Duchess said:
"I've spoken to the scientists and the service providers, it's so important to listen to families. What is it that they aspire to? What are their challenges? What we're doing with the survey is asking people – what is it that matters for them in raising their children today."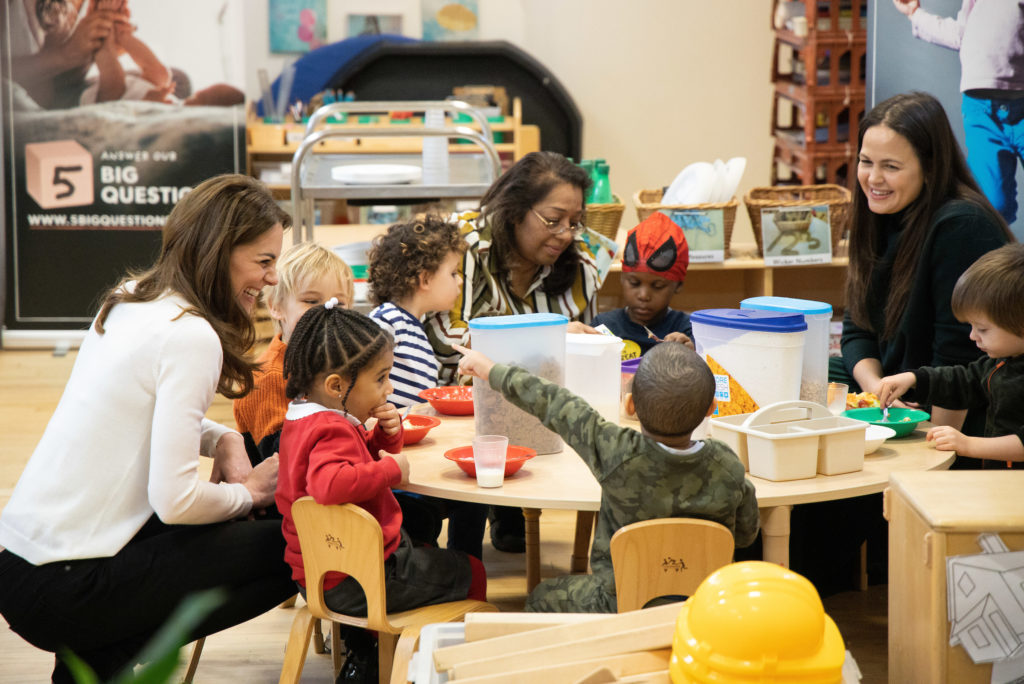 The special episode was recorded after a joint visit to the LEYF Stockwell Gardens Nursery where the pair met parents, staff and chefs at the nursery to speak about their experiences caring for and nurturing children in their earliest years. After the visit, Giovanna said:
"It doesn't matter who you are, what you have, or where you come from – we're all trying to do our best with our children while continuously doubting our decisions and wondering if we're getting it completely wrong. Talking helps unite us all."
Happy Mum, Happy Baby is a series of frank and warm conversations with mums and dads covering all aspects of parenthood, from tackling loneliness, to being a single parent. In this special episode, they talk about some of their shared experiences as mothers to three children.
Click the link below to listen to The Duchess's interview now!
Listen to The Duchess of Cambridge on Happy Mum, Happy Baby