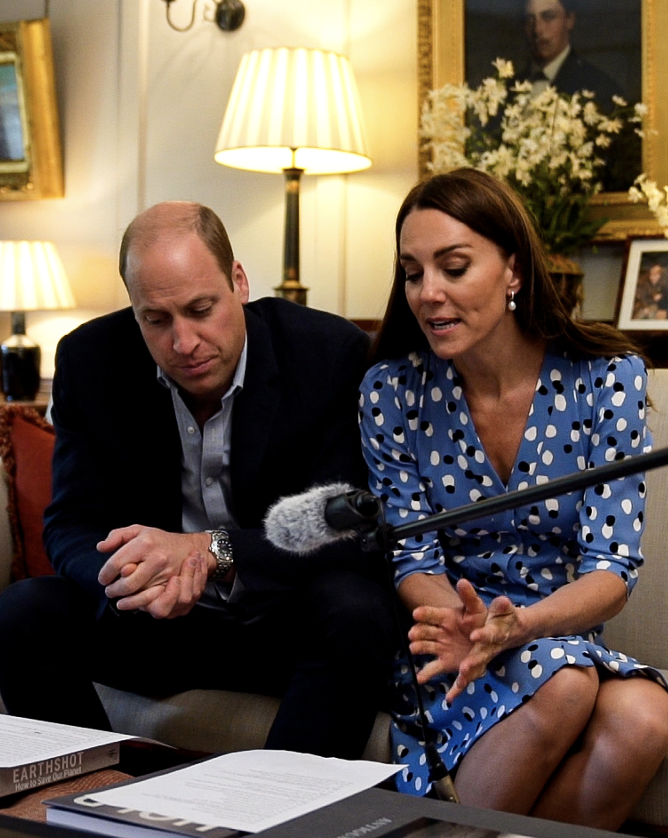 The Duke and Duchess unite every radio station in the UK for the 2022 Mental Health Minute to mark Mental Health Awareness Week
13/05/2022
The 20222 Mental Health Minute broadcast across over 500 UK radio stations at 10:59 on Friday 13th May to mark Mental Health Awareness Week.
The special recorded message, voiced by The Duke and Duchess of Cambridge, called on the nation to 'lift someone out of loneliness' by encouraging small acts of kindness to help someone who may be feeling lonely.
Created by Radiocentre and The Royal Foundation, the Minute has been supported by Their Royal Highnesses for the past five years, with this year's powerful message playing to an estimated audience of 20 million over radio alone in support of Better Health – Every Mind Matters, which offers advice to tackle loneliness and provides NHS-approved tips to help people look after their mental wellbeing.
Whilst many people will experience loneliness in their lives, The Duke and Duchess remind listeners that there are simple things we can do and it may feel easier to help others out of loneliness, which can help us all feel more connected.
The broadcast of the Minute follows the release of new data which reveals not only are young people the loneliest of all age groups, those aged 18-24 are also the least comfortable asking for help, with 6 in 10 (59%) saying they wouldn't feel comfortable asking for help if they felt lonely.
The new YOUGOV data, commissioned by the Department of Digital, Culture, Media and Sport, showed that almost three quarters of young people aged 18-24 (73%) agree there's a stigma attached to loneliness and almost 7 in 10 (67%) of young people do not feel that loneliness is a problem that is taken seriously by society.
But, while most young people don't feel confident addressing their own loneliness, the research revealed that three quarters (71%) of young people would feel confident helping someone else out of loneliness (I.e. rating their confidence as 6 or above on a scale of 0-10), which might feel easier and could help them feel less lonely too.
Find more support and advice for ways to lift someone out of loneliness on the Better Health – Every Mind Matters loneliness webpage or search Every Mind Matters.
"These small acts of kindness can make a big difference and help us all feel less lonely."
– The Duchess of Cambridge in the 2022 Mental Health Minute