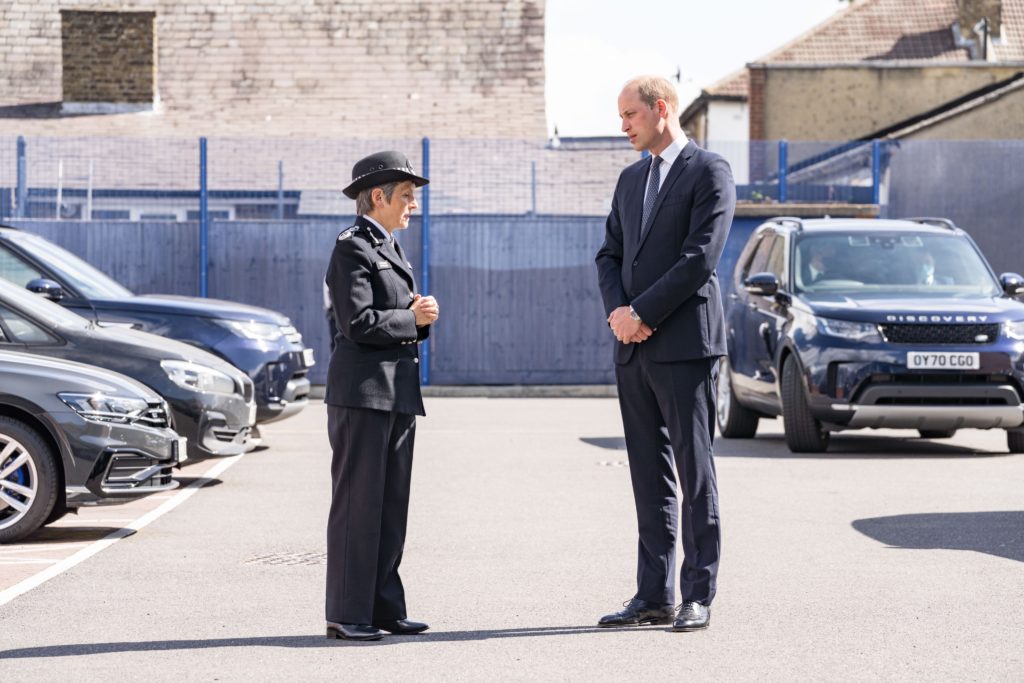 THE DUKE OF CAMBRIDGE VISITS CROYDON CUSTODY CENTRE DURING MENTAL HEALTH AWARENESS WEEK
12/05/2021
The Duke of Cambridge visited Croydon Custody Centre on Wednesday 12th May to pay tribute to Sergeant Matt Ratana, who was tragically shot and killed whilst on duty at the Centre on Friday 25th September, 2020.
During the visit, The Duke met a group of Sergeant Ratana's colleagues to pass on his condolences and hear some of their memories of working with him. Sergeant Ratana worked in the Metropolitan Police Service (MPS) for nearly 30 years, having joined the Met Police in 1991. He worked in a number of boroughs and teams during his time in the Met Police, and transferred to Croydon in 2015 where he worked as a response and neighbourhood officer before becoming a custody sergeant. During the visit, His Royal Highness took part in a moment of reflection for Sergeant Ratana, after privately meeting his partner.
The Duke then met a group of staff and officers to hear more about the work being carried out across the Metropolitan Police Service to support the mental health of its workforce. His Royal Highness heard about initiatives such as Operation Hampshire, which helps those who have been injured or assaulted whilst at work, and the Mental Health Network which works to break down the stigma of mental health, supporting and directing officers and staff to both internal and external support, including a volunteer peer-support service run by its team of 1,200 trained Blue Light Champions.
The Duke also met the Met Police's first welfare and wellbeing support dog, Dexter, who helps officers deal with stressful and traumatic incidents they come across in the line of duty. His Royal Highness' visit comes during Mental Health Awareness Week, the UK's national week to raise awareness of mental health.
This visit comes as part of The Duke's wider support of the mental health and wellbeing of the emergency services community. Over the last year, The Duke and Duchess, through The Royal Foundation, have worked to support those on the frontline of the pandemic, including through the provision of grants to ten leading charities at the heart of mental health and frontline support as part of a bespoke £1.8 million COVID Response Fund. Grants from this fund have been made to organisations including Mind to provide access to peer-to-peer support to over 250,000 emergency responders through its Blue Light programme, as well as making individual grief trauma counselling available for all frontline workers through Hospice UK's Just 'B' support line, and many others.